This page offers all of Delaware Public Media's ongoing coverage of the COVID-19 outbreak and how it is affecting the First State. Check here regularly for the latest new and information.
DSU hopes for more in-person spring semester, 'should we be able'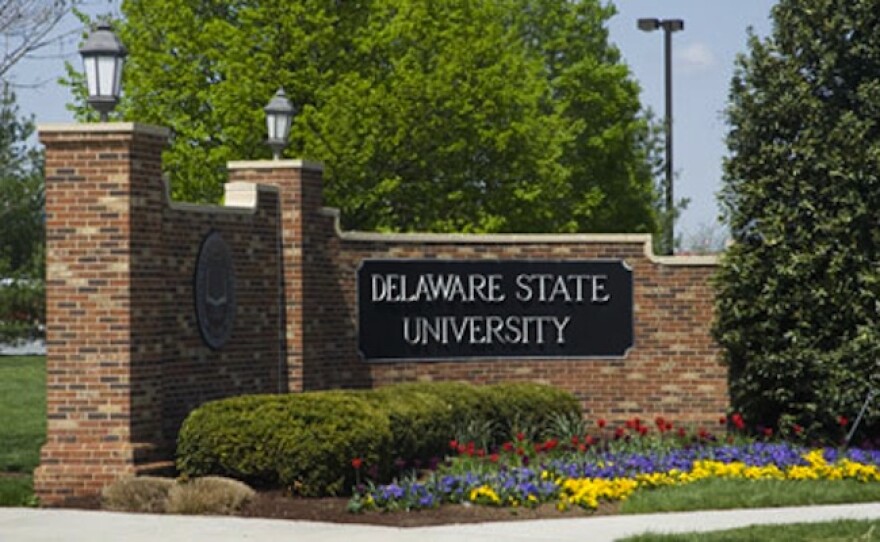 Even as COVID-19 cases grow in Delaware, universities plan to have more students in class on campus this spring.
Delaware State University became the second in Delaware to announce its intention for a more in-person spring semester Tuesday. University of Delaware announced last month spring classes will be taught face-to-face "whenever possible."
DSU President Tony Allen did not offer a specific target Tuesday.
"Right now, about 15 percent of all of our classes are in person today," Allen said. "We are looking to increase that. You'll hear more about how we're doing that next week."
Allen encouraged students to participate in a survey which he said will influence the school's "final decision-making."
Allen said the school has seen an uptick in cases. Student Health Center Director Michelle Fisher said this indicates the virus is spreading on campus.
"The rise that we are seeing now is what is referred to as 'community spread'," she said.
DSU has been testing on-campus students and staff twice a week — and has only recorded 120 cases total since the start of the school year out of 30,000 tests done.
UD tests less frequently. That school reported 88 new cases last week—the highest of any week since the school year started—after a dip in October. UD officials attribute the rise to gatherings during the Halloween weekend.
DSU's spring semester will start a week late, and there will be no spring break. Students will still have the option of taking classes in a virtual format.
"We continue to live in a hybrid environment," Allen said. "A hybrid environment gives us the opportunity to do a couple things: one, take classes virtually, which we're doing this semester; and two, should we be able to do it, go with some in-person instruction."
DSU students go home for Thanksgiving break on Nov. 25, and will not return to campus until January.
Fisher urged students to get tested before they go home.
"Protect your family," said Fisher. "Yes, you're going to be very excited to be with your loved ones, but consider self-quarantining for the first 14 days at home."
DSU will not hold a December commencement, but spring commencement is scheduled for May 8. Students who graduated in summer 2020, fall 2020 or spring 2021 will be able to participate.
The pandemic appears to be surging in Delaware, as it is across the nation. Average new daily cases statewide have risen over the past month and are now at a level not seen since the spring.