This page offers all of Delaware Public Media's ongoing coverage of the COVID-19 outbreak and how it is affecting the First State. Check here regularly for the latest new and information.
DSU tells students to stay home, moves classes online in response to COVID-19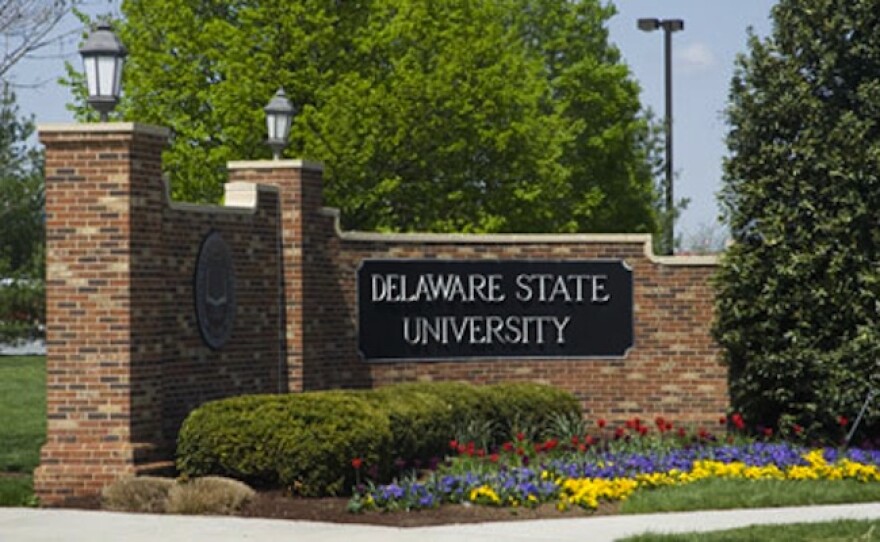 Delaware State University is asking students not to come back from spring break, which ends Friday, until early next month.
Delaware State University (DSU) President Tony Allen announced the change in a letter Thursday. The move is an effort to "safeguard" students, employees and the community against the global outbreak of COVID-19, the new coronavirus disease.
The first presumptive positive case was announced in Delaware Wednesday. The individual is a male University of Delaware faculty member over the age of 50.
Some students, including spring season athletes, are currently staying on DSU's campus during spring break. Allen wrote in his letter that those "who can go home" are being asked to do so by Sunday, March 15. He said the Office of Student Affairs is developing protocols to deal with "all situations involving critical questions of housing in special cases." He promised more details will be available in the next two days on the University's website.
Students are being asked not to return to campus until Sunday, April 5.
The school is moving all classes online beginning March 18 until at least April 3. Classes will be delivered through DSU's Blackboard course management system.
DSU's Early College High School will also move instruction online. Students in that program will not return to DSU's campus until April 5, or until otherwise notified.
DSU has halted all domestic and international university-related travel until April 5, unless approved by university leadership. Allen said the school also "strongly discourage[s]" members of the DSU community from personal travel that could require quarantine upon their return.
DSU is instructing all meetings and events on campus to be cancelled or conducted virtually until April 5. All new student programs scheduled before that point are also being conducted virtually.
Winter and spring sports teams will continue to practice and compete, but spring home games will be conducted without spectators.
The Laboratory School child care program will remain open unless otherwise notified.
DSU employees are still expected to report to work, unless instructed otherwise by their individual supervisors.
DSU is not the only educational institution making changes in response to the COVID-19 outbreak.
The University of Delaware (UD) has moved all classes online for the rest of the spring semester, or until further notice, and moved their spring break up to begin Saturday, March 14. UD is allowing students to remain on campus during spring break and after classes resume in the online format.