This page offers all of Delaware Public Media's ongoing coverage of the COVID-19 outbreak and how it is affecting the First State. Check here regularly for the latest new and information.
First State unemployment claims slow slightly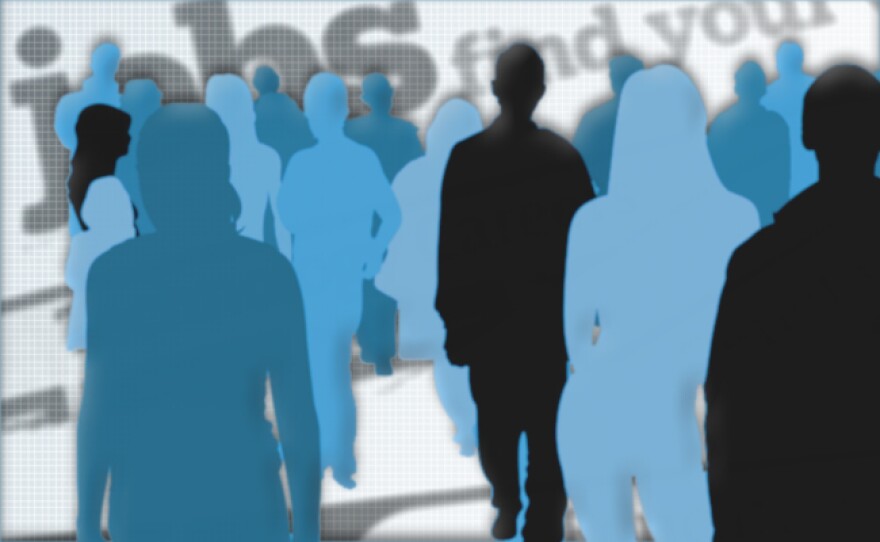 The First State sees its first glimmer of good news on the job market since the COVID-19 pandemic started battering businesses.
The Delaware Department of Labor says it received 13,258 first time unemployment claims for the week ending April 11th.
That's down from 18,863 claims from the previous week and 18,987 two weeks ago.
But it is still a major surge compared to before the coronoavirus crisis struck. The last weekly report before the crisis started - the week ending March 14th - saw only 472 new claims.
Overall, the total number of claims over the past month is 61,828. That's nearly double what the state saw through all of 2019.
Delaware Division of Unemployment Insurance Director Darryl Scott said upgrades to the processing system have helped handle the numbers.
"We're actively working to upgrade or enhance the capacity of the phone system. We're also adding some self-help features to our phone system as part of the upgrade that will allow people to check the status of their claim to see if their payment was paid," Scott said.
Scott said staff was also added to help process claims.
The Department of Labor says 70 percent of initial claims for benefits submitted since March 1st have been processed and paid. It is currently paying more than $30 million in benefits to affected workers each week.
Department of Labor is also working to help newly eligible independent contractors and the self-employed access jobless benefits. Delaware and other states need to update their processing systems before those individuals could receive benefits. Scott says the current process is based on past wages and tax returns.
"We got some pretty significant challenges to try to figure out. How do we process a number of claims that we have in as quick of a manner as possible?" Scott said. "And so to do that, we're looking at can we build that functionality very quickly or can we buy that functionality to try and help us file process these claims."
Scott said there's an active search for a vendor to design the system -which could take up to six weeks.
There is some good news from Amazon which is hiring locally. The company announced Thursday it has hired 500 new employees in addition to the over 1,500 current employees in Delaware in response to the surge in demand during the pandemic.
Amazon Middletown Fulfillent Center General Manager Nate Disbro said the increase in demand during the pandemic sparked the new hires.
"The reliance on items on Amazon right now has never been greater to make sure that folks are getting essentials items to their doorsteps as a country and as world is going through this pandemic," Disbro said. "In response to everything that's been going on, we had to see that increase in hires. It's been a pretty positive impact for our customers."
Disbro said it has also been a postive expereince for the new employees. He noted that many of the were able to get jobs with Amazon after their previous employment was affected by the COVID-19 outbreak.
"We've been fortunate to really been able uplift a lot of folks in the community. We've had folks who have been servers in resturaunts. As their other employent has pretty much dried up, they have been able to get well-paying jobs at $17.00 an hour in our fulfillent center," Disbro said. "It's been a very positive experience to see some of these folks and hear some of their stories as they onboarded with us."
Amazon plans to create 800 additional jobs in Delaware. Nationally, the company plans to hire 100,000 employees with an additional 75,000.