Travel ban among new state cost-cutting measures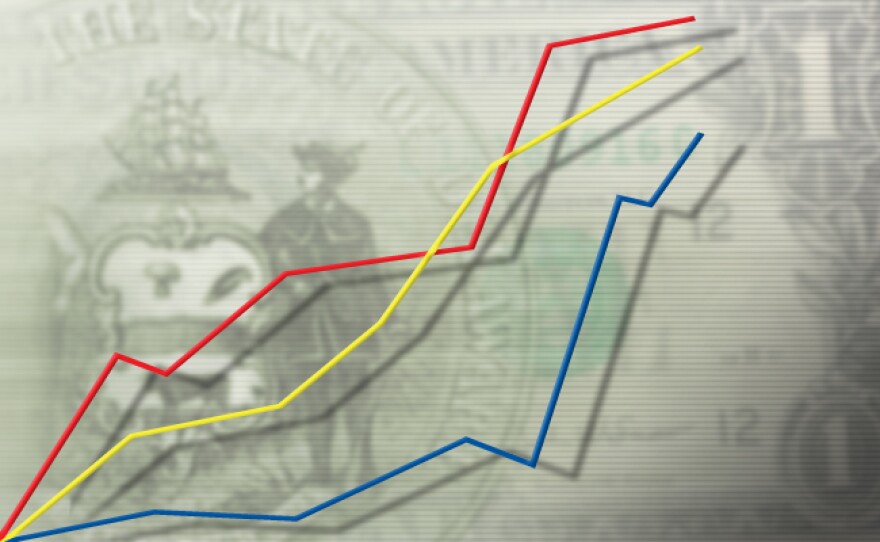 Consistently falling revenues have prompted state officials to issue a series of cost-cutting measures – including a moratorium on non-essential out-of-state travel.
That ban would not apply to members of the General Assembly, Judiciary, other elected officials, higher education or local school districts and charter schools.
Since Gov. Jack Markell (D) proposed his $3.9 billion budget in January, revenues have dropped $67 million according to the Delaware Economic and Financial Advisory Council (DEFAC).
State budget director Ann Visalli sent the memo April 24 to all cabinet members and agency directors.
Any essential travel, according to the memo "should be required to maintain professional accreditation unavailable within the State; or Mandated by the federal government and/or jeopardizing future federal funds."
Trips that have already been paid for will be allowed.
Visalli says a similar travel ban was put in place during the economic downturn in fiscal years 2009 and 2010.
The Office of Management and Budget (OMB) has also begun a review of all major and minor capital projects. Agencies will also no longer offer tuition assistance or reimbursement programs that haven't been committed.
And further action may be taken should state revenue continue to hemorrhage.
"At this point, with two DEFAC meetings remaining, stronger management controls may be necessary," Visalli said.
OMB will also continue to review any requests to fill vacant positions in state agencies. Certain jobs, like correctional officers and nurses, are exempt from the review.
Agencies may submit requests for positions "critical to government services and are considered urgent for agency operations."
You can read the full memo to state agencies from the Office of Management and budget here.
OMB officials say they don't have an estimate of how much money will be saved at this time and average travel costs racked up by state employees was not immediately available.
State lawmakers and others have been scrambling to assess Delaware's revenue stream, eventually forming a council under DEFAC to issue recommendations.
A final report is expected next week, but is supposed to be revenue neutral.
Republicans in the House and Senate have also called for forming a committee to review state spending, but so far, Democrats have stifled those efforts.
Legislators typically form committees or task forces through resolutions passed in both chambers, but some don't need the governor's signature.
In practice, those generally don't go through the committee process. But one of these two proposals has been in committee for the past month.
DEFAC will issue two more revenue forecasts before state lawmakers finalize their budget over the next few weeks.
Not foreseeing a windfall, Visalli says she doesn't predict these policies being lifted in the near-term.
"Barring any major changes, significant changes in May and June [revenue reports], I don't expect to see any changes in these policies at least through the end of the fiscal year."