Task force examining state revenue sources considers tax and fee increases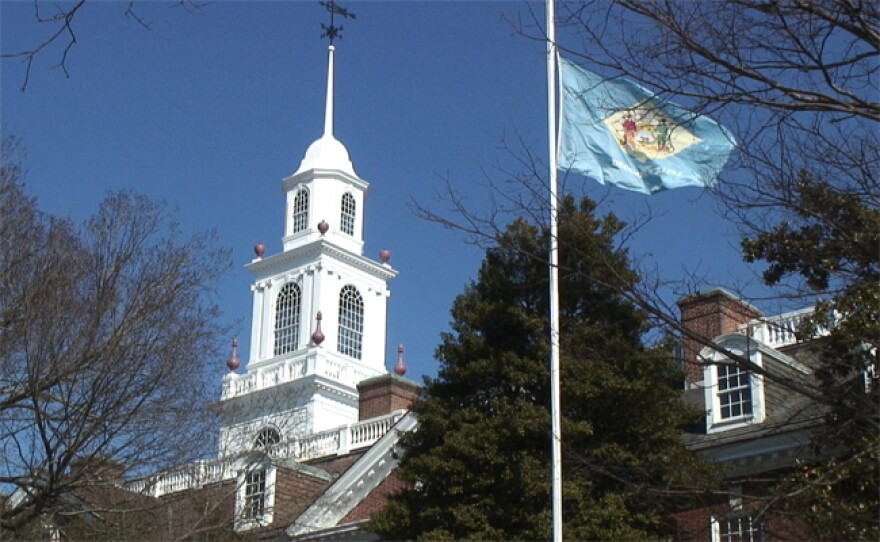 Tax and fee hikes could be part of recommendations to help Delaware diversify its revenue base according to Markell administration officials as a state committee analyzing how to increase Delaware's revenue begins to wrap up its work.The group's latest meeting Friday came on the heels of the Delaware Economic and Financial Advisory Council (DEFAC) earlier this week projecting a $45 million drop in state revenue, exacerbating a problem known for several months.
"I think there's some places where you're going to see you raise revenue," said Finance Secretary Tom Cook. "I think to counterbalance things, you might want to turn around and make the dependence on some other sources a little bit less."
Cook didn't specifically note in what form those tax increases might take.
Concerns over large corporations like DuPont pulling out of Wilmington and possibly leaving the state entirely have reverberated at Legislative Hall, but Cook says lawmakers shouldn't be too reactionary in their response.
"The one thing you don't want to fall into is a trap where you set up a special credit or whatever for certain industries. I think you want to try to turn around and promote growth across all industries," said Cook.
In past meetings, Republicans have advocated for repealing Delaware's estate tax as a way to lure more people to the state.
Details will begin to emerge as the committee has three more meetings scheduled.