Delaware House approves removing guns from people having a mental health crisis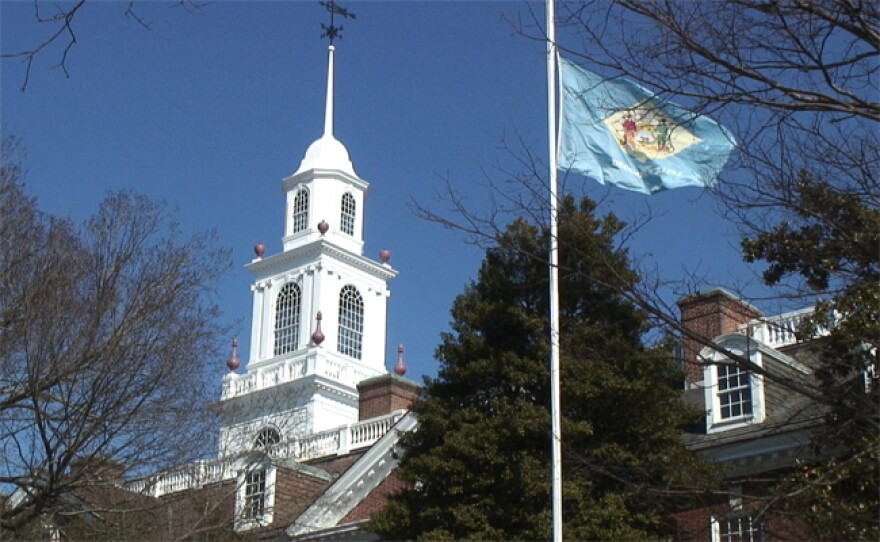 Legislation restricting gun ownership for people experiencing a mental health crisis is heading to the Delaware State Senate. It passed the House unanimously Tuesday.
The legislation sponsored by State Rep. David Bentz requires mental health providers to report to law enforcement people they consider a danger to themselves or others.
Law enforcement can use that report as probable cause to ask the Justice of the Peace Court for an emergency order to take the person's guns.
Bentz said the standard for an emergency order is somewhat vague to capture the people who admit they're suicidal or homicidal and those who are reluctant to specifically admit they're in an acute crisis.
"We need to also then be able to be more proactive and say, you know if somebody is maybe shielding the fact that they're considering doing this a little bit more, they're not being as explicit with their threats to themselves or outwardly, we still need to be able take action here because a lot of times these people are can be quite good at hiding their true motivations," he said.
The court order expires after 30 days unless the state asks the Delaware Superior Court to permanently bar the person's gun ownership. Then a hearing has to take place within 15 days of that request. The individual can also be barred from living with someone who has guns.
Bentz said similar legislation was introduced about five years ago, shortly after the Sandy Hook school shooting. Conservative opposition stopped it in the Senate then, but Bentz said the landscape has changed.
"But I do think we continue to see these incidents unfold in a way where somebody was presenting something, whether it was to their mental health provider or just somebody else that maybe they weren't thinking clearly and we continue to see this be a problem," he said.
The legislation allows an individual to petition Superior Court to get their guns back. But the initial emergency order can't be challenged.
Gov. John Carney said this should be addressed at the federal level, but Delaware can't wait to act.
"We must take steps that will make our state safer," he said. "This vote today represents important progress."
The ACLU of Delaware has expressed reservations about a provision that bars a person from living with someone who owns guns, but says it doesn't oppose the legislation.
The legislation also expands banning guns for those found not guilty of a crime due to insanity or mental incapacity.