State revenue ticks up, not enough to close gap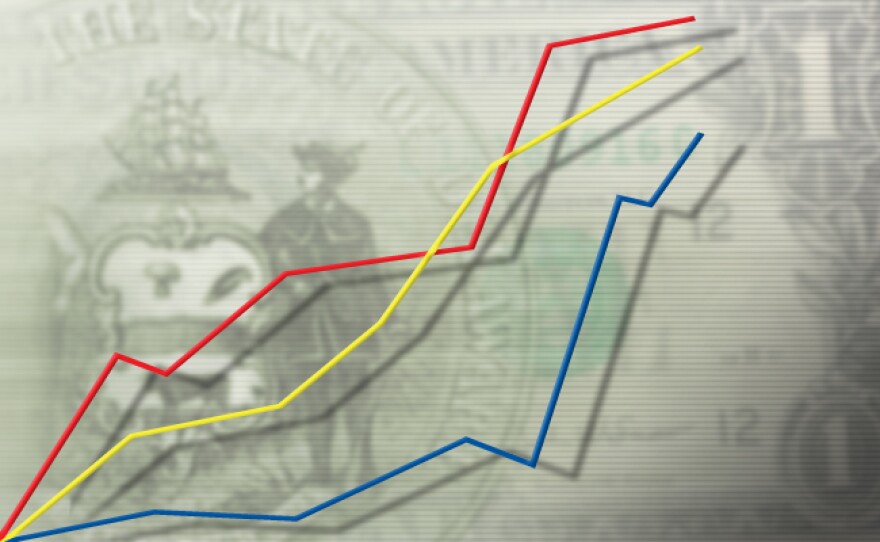 State lawmakers got a bit of a reprieve Monday, with official revenue projections adding nearly $20 million for the next fiscal year.
That still leaves about a $48 million gap from what Gov. Jack Markell (D) proposed in his January budget.
Nearly all of the new revenue comes from a windfall in the corporate income tax, along with another boost in the personal income tax.
All other revenue streams that have been decreasing over the past few months, such as abandoned property and lottery sources, were flat in this month's estimate.
Budget pressures continue to grow for the General Assembly, though, as recent changes to state employee benefits are contingent upon receiving $21 million from the state legislature that's not included in Markell's proposal.
Legislators will mark up the proposed fiscal year 2016 budget over the next two weeks.