This page offers all of Delaware Public Media's ongoing coverage of the COVID-19 outbreak and how it is affecting the First State. Check here regularly for the latest new and information.
State revenue estimates drop amid concerns over economic impact of novel coronavirus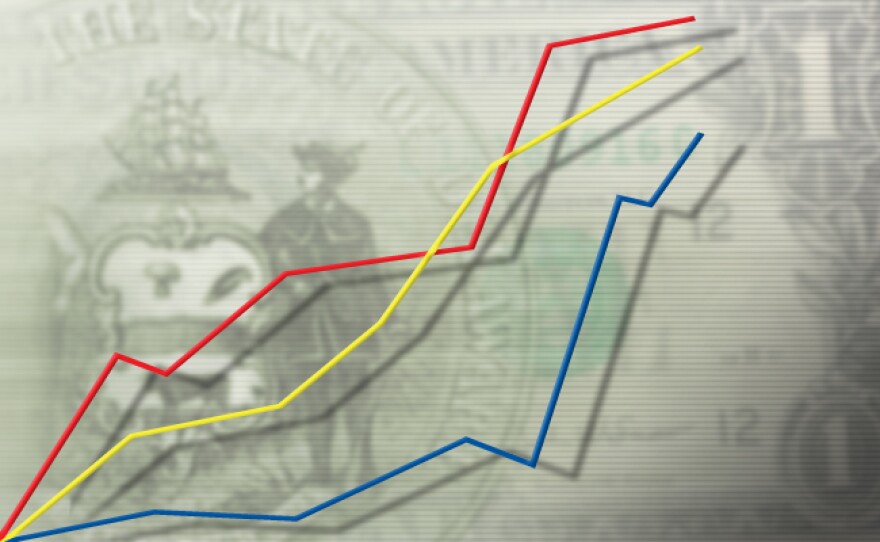 The COVID-19 outbreak is taking a bite out of revenue Gov. John Carney and state lawmakers have to build the fiscal year 2021 budget.
The Delaware Economic and Financial Advisory Council (DEFAC) dropped revenue estimates for both the current fiscal year and FY 2021 from its last forecast in December.
The combined decreases cut just over $93 million from the state's bottom line for the 2021 budget.
DEFAC says the estimates reflect a "middle of the road" approach to the economic impact of the novel coronavirus outbreak.
Delaware is expected to take its biggest hits in personal income and corporate tax revenue – as well as the gross receipts tax.
And DEFAC says revenue could also be substantially affected by any delay in the tax-filing deadline that extends past the end of Delaware's fiscal year on June 30.
But Gov. John Carney believes the state can weather the fiscal storm.
One of the good things is we've got a lot of cushion in this budget, in addition to our rainy day fund," sad Carney. "The rainy day fund, I believe, becomes a mechanism hat we could use for some of these emergency problems.
The current revenue estimate for 2020
is still $129 million higher than when this year's budget was approved last June. And the 2021revenue estimate for next fiscal year is $38 million above the expectation last June.
DEFAC is scheduled to update its revenue forecast again on April 20.