Lawmakers call for study of postpartum Medicaid extension to curb maternal health disparities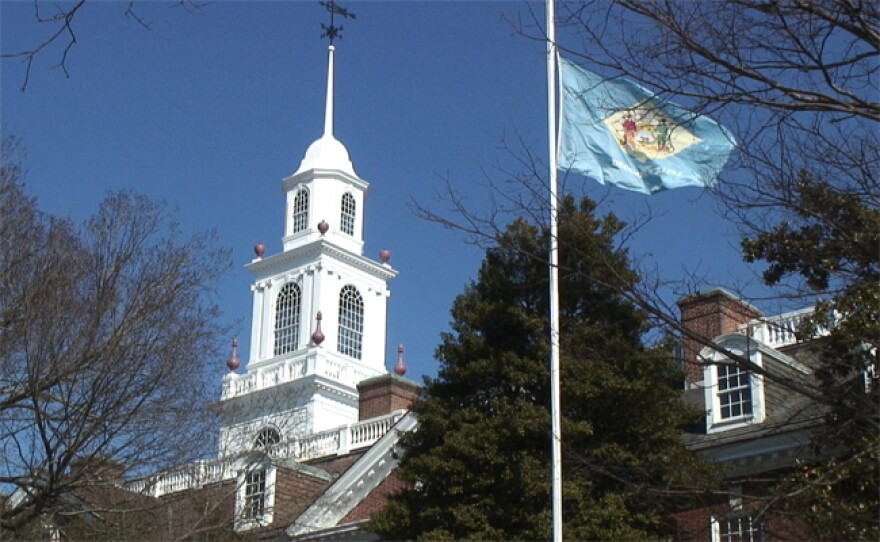 A resolution passed by the General Assembly last month urges the State Division of Medicaid and Medical Assistance to examine extending Medicaid coverage to one year postpartum.
The state currently provides Medicaid coverage to an expanded population— living at up to 212 percent of the federal poverty level—during pregnancy. As is required by federal law, coverage for this population extends sixty days after the end of the month in which a pregnancy ended, but then expires.
Democratic State Senator Bryan Townsend sponsored the resolution. He says one of the goals is to reduce the racial disparity in maternal health outcomes.
"Fundamentally, there is an alarming and just unacceptable disparity in terms of maternal and child health, especially for black women compared to white women," he said. "Black women are several times more likely to die during childbirth or the year after childbirth. Same for black babies."
State Rep. Kendra Johnson calls this nationwide disparity "striking and frightening." She argues insurance coverage is vital to improving health outcomes for mothers.
"This believe that, OK, you've had the baby and all is well, and you no longer require a level of service or insurance— that is so far from the truth," she said. "Because honestly. after you have that baby, there is so much more that you experience as a mom."
Johnson says the study should in part determine the cost of extending coverage, and the next steps to do so.
Head of the Division of Medicaid and Medical Assistance Steve Groff says the Division shares lawmakers' concerns about recent maternal mortality and morbidity data and supports studying the option of extending postpartum coverage.
"The research this resolution calls for will provide us with the data we need to better understand the issue and to develop a strategy moving forward to make sure new mothers and their infants have every opportunity to remain healthy throughout the first year postpartum and beyond," he said in an emailed statement.
According to Delaware's Department of Health and Social Services, more than 4,000 births in 2017 were to women eligible for full Medicaid benefits.
A CDC review of data from 14 maternal mortality review committees in states including Delaware between 2008 and 2017 showed more than 60 percent of pregnancy-related deaths occurred between one day and one year postpartum. More than 23 percent of deaths occurred between 43 days and 1 year postpartum.