Assault weapons ban introduced in Delaware Senate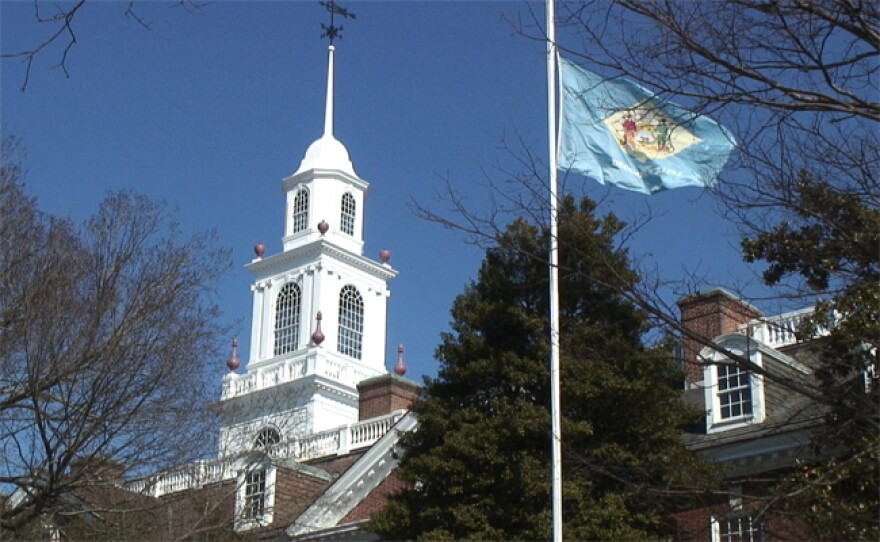 Legislation banning certain assault weapons in Delaware was introduced Thursday. The bill targets the type of semi-automatic weapons commonly used in mass shootings.
Democratic State Sen. Bryan Townsend's bill bans people from buying, selling or possessing certain assault-style weapons. It also bars people from bringing those semi-automatic rifles into Delaware from other states.
The legislation is modeled after Maryland's ban, enacted after the mass shooting at Sandy Hook Elementary School in 2012. Townsend says these are military weapons, not guns that are used for self-defense or hunting and he hopes Republican lawmakers will support his proposal.
"Tragedy after tragedy after tragedy around our country involves these kinds of firearms and I hope that people in both parties take a look at the data, take a look at how these weapons are being used and take a look at how the public feels about it and realize most people want us to go ahead and take these measures," he said.
Semi-automatic rifles have killed more than 150 people in six mass shootings since 2012. Townsend also points to the U.S. Court of Appeals 2016 ruling that assault weapons are not protected under the Second Amendment.
"But these certain firearms don't fall under the Second Amendment, so we're going to restrict their future use and we're going to restrict the way they can be transported and carried now and moving forward as part of changing the role of these firearms in our broader gun culture," he said.
Townsend said the bill includes a grandfather clause that lets people keep the firearms bought before the ban takes effect. But it restricts where gun owners can have them.
Violators of the ban could face up to three years in prison for a first offense and up to five years for a second offense.
Gov. John Carney announced his push for a ban after last month's school shooting in Parkland, Florida left 17 people dead.