New state revenue estimate trims budget deficit slightly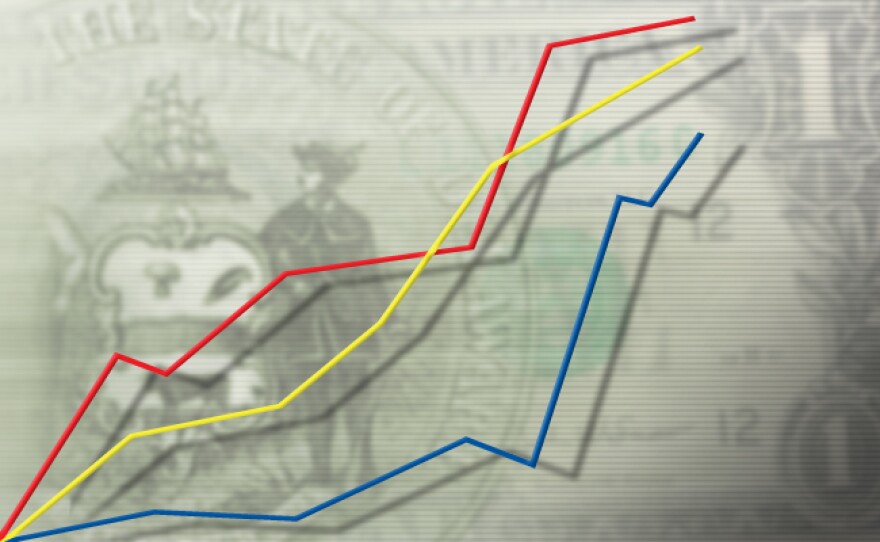 The latest state revenue estimate offers a bit of a break to lawmakers trying to address Delaware's budget shortfall.
The Delaware Economic and Financial Advisory Council's May projection cuts into the deficit for the first time this year.
A combination of money not spent in this year's budget and a slight uptick in estimated revenues for this year and next gives the state about $13 million more to work with in 2018. That drops the projected deficit to $382 million.
DEFAC expects the state to save another $5 million in spending this fiscal year.
The panel also added just over $2 million to current year revenue and almost $6 million next year – despite dropping its estimate for Personal Income Tax revenue by $24.5 million for 2017 and 2018. An anticipated rise in franchise tax revenues helped offset losses in personal income tax dollars.
Lawmakers introduced a bipartisan bill raising the state's franchise tax rate on the largest companies incorporated here late last week.
This is the last DEFAC estimate before the budget writing Joint Finance Committee starting marking up the 2018 budget next week.
DEFAC will offer one more revenue forecast before lawmakers vote on a final budget next month. That estimate comes June 19th.