Winterthur announces new director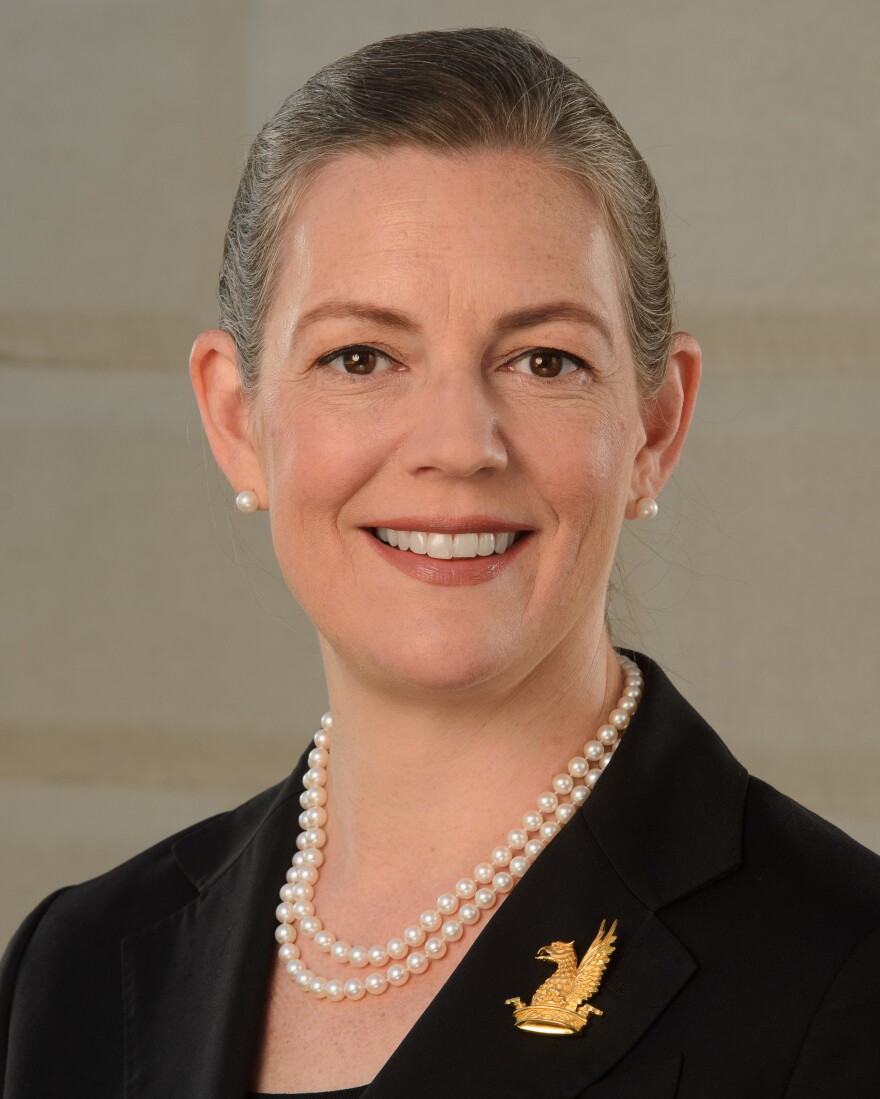 Winterthur has named Carol Cadou as its new director and CEO. She's currently Senior Vice President of Historic Preservation & Collections at George Washington's Mount Vernon, and has over two decades of experience in the museum field.
When she takes the helm at the historic estate and cultural destination later this spring, it will be a return of sorts. Like two other directors before her, she's a graduate of the Winterthur Program in American Material Culture, co-sponsored with the University of Delaware.
Cadou says it was in this program, almost 25 years ago, that she had a stroke of insight that inspires her work to this day. She was laying under a 17th century table, shining a flashlight at its underside.
"As I did so I recognized that I was looking at an object from early America that provided a window into the individuals who cut down the trees, the people who sat around this table, and the conversations that they had," says Cadou.
Cadou hopes to help Winterthur engage new audiences by utilizing more digital technology in the museum, such as, "a video of a conservator treating an object, or a narrative that can provide a little bit more information about the people who used that object."
Winterthur is well known for its collection of historic objects and architecture, but its gardens have also gained esteem. The Greater Philadelphia Gardens, including Winterthur, Longwood and Bartram's Garden, were recently found by consulting firm Econsult Solutions to contribute over $250 million a year to the area's tourism industry.
Mount Vernon, where Cadou currently works, is a historic estate and tourist attraction much like Winterthur. Cadou says her ability to see Mount Vernon as a "whole place," which includes heritage-breed livestock, historic buildings and antique objects, will translate to her leadership at Winterthur.
Cadou curated an exhibit at the National Building Museum in Washington, DC in 2003. She's written several publications on Mount Vernon, the Washingtons and Winterthur. She's currently pursuing an MBA from Ohio University College of Business.
Cadou replaces current director and CEO David Roselle. The former University of Delaware president plans to retire in June after a decade at Winterthur.