Joint Finance Committee eliminates two percent pay increase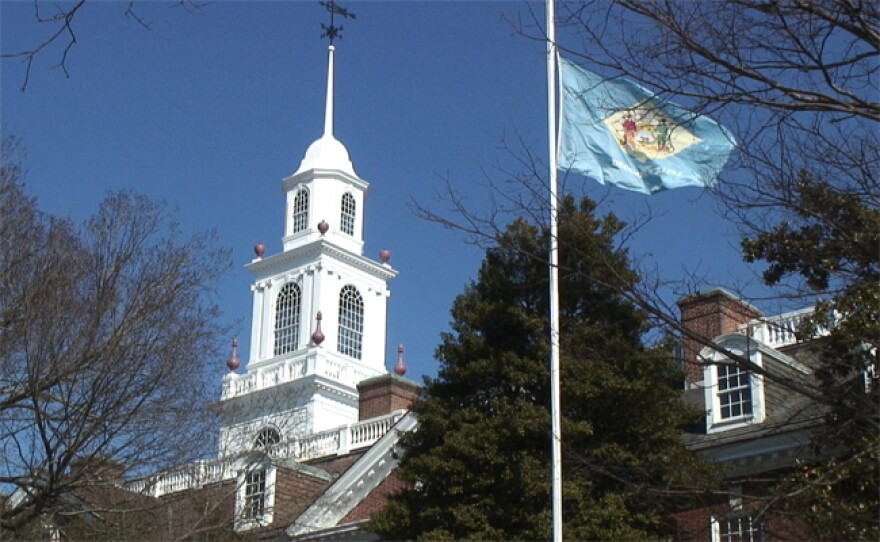 Delaware's state employees will not see a proposed pay raise next fiscal year.
The Joint Finance Committee voted unanimously to eliminate a planned two-percent increase. It also put step increases on hold for state educators and other employees with collectively bargained raises.
But JFC approved a trigger to reinstate step increases. If state revenue projections move $50 million above June's estimate anytime after the December 2020 forecast, the provision calls for the General Assembly to vote on reinstating them - retroactive to July 1.
JFC also voted to fund the state's new contract tracing program and temporarily reassign vacant Dept. of Health and Social Services positions to the effort to help slow COVID-19's spread.
State Senator David Lawson (R-Milford) opposed the move. He used his vote to protest what he calls an overreaction to the pandemic...
"I think this testing is bizarre. I think it's gone way afield. I think we're running from a bug that has been with us a long, long time. And it will be with us for a long time," Lawson said. "Yes, there has been fatalities. But, there have been fatalities to the flu and every other disease that has come along."
Fellow Republican State Senator Bryant Richardson (R-Seaford) also voted "no."
The University of Delaware's state funding has initial approval from lawmakers. But, it did not come without opposition.
JFC voted 8 to 4 in favor of UD's $125.5 million allocation for the upcoming fiscal year, after a lengthy discussion about multiple issues involving the school.
State Senator Trey Paradee (D-Dover) was among the no votes. The Dover Democrat questioned UD's squabble with the State Auditor over that office's ability to review the school's finances.
"The taxpayers of Delaware have the right to know how the state university is spending its money. It's just crazy. And to me, really the only tool we have at our disposal is correct this is by withholding money from the University of Delaware.
Paradee and State Representative Stephanie Bolden (D-Wilmington), who also voted "no", called out the university for its lack of diversity.
Other lawmakers raised questions about the ratio of in-state students to out-of-state students.State Senator Bruce Ennis and State Rep. Ruth Briggs-King were the remaining "no" votes.
JFC is done its work on the operating budget until the state's June revenue estimate is released. The Bond Bill Committee begins work on the state' capital budget next week.