Ann Visalli steps down as state budget director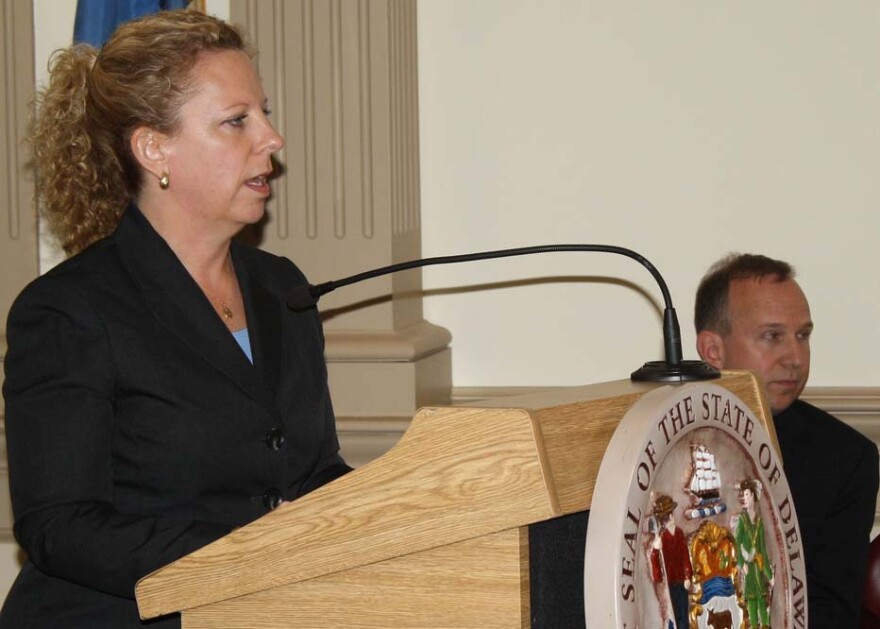 One of Gov. Jack Markell's closest allies in his cabinet is leaving after seven years as his budget director.
Ann Visalli has worked with Markell for 17 years – previously serving as his deputy while he was state treasurer for 10 years immediately before becoming governor.
Before that, she worked for the Controller General's office and the Department of Services for Children, Youth and their Families – 22 years total as a state employee.
"Ann has never been afraid of a challenge and she certainly has overcome many since the start of my Administration, finding savings for taxpayers while maintaining key services, and ensuring we have invested in the areas like education and workforce training that are vital to our success in the new economy," Markell said in a statement.
During her tenure, Visalli oversaw all eight of Markell's proposed budgets. After facing down an $800 million deficit just after coming onto the job in 2009, the two cut the state's operating budget by about nine percent the first year to stabilize a tide of uncertainty amid the financial crisis sweeping the country.
Since then, their budget proposals have grown by $1 billion to $4.1 billion for next fiscal year.
At times, she's clashed with public employee unions and more liberal lawmakers over the administration's efforts to cut health benefits to fend off steep projected deficits.
Visalli will take over as chief operating officer for St. Andrew's School in Middletown.
Markell nominated her deputy, Brian Maxwell, to replace her. Maxwell has served in that role for the past seven years and will need senate confirmation to step into the cabinet.