Talks over pending task force makeup raises tensions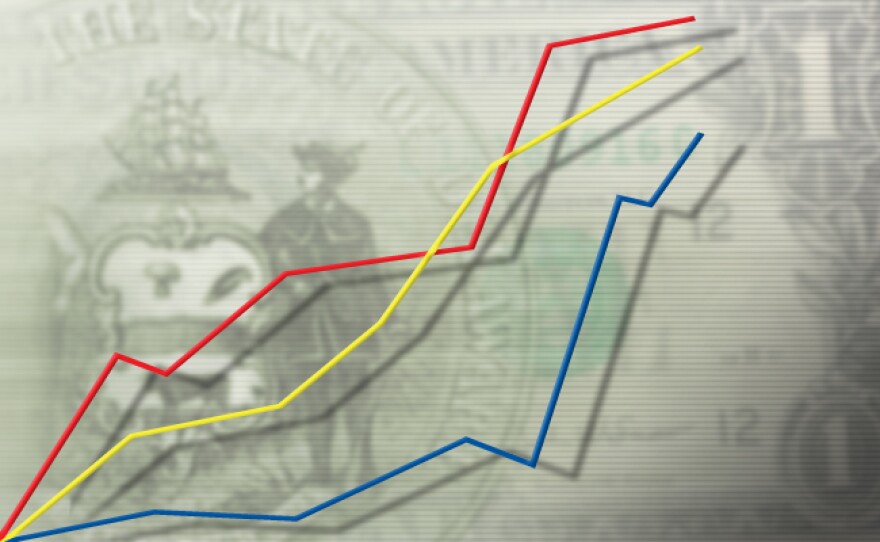 Disagreements between Republicans and the governor are simmering as the Markell administration prepares to announce a new group to analyze state spending.
GOP lawmakers say they want to limit the amount of legislators on the new task force to get more input from those not so close to state government.
Senate Minority Whip Greg Lavelle (R-Sharpley) says state lawmakers already have enough opportunities to weigh in on the budget and more feedback needs to come from those with heavier private sector ties.
"Some legislators think nothing can be done on this front and really are hesitant to even let it go forward. So putting someone in charge who says, 'We've done everything we can do. We can't do anything else,' makes no sense at all," Lavelle said.
"It's a way to bring in a different set of eyes to the equation, different experiences, and as we continue to underperform as an economy as a nation and a region, the private sector is aware of that."
Gov. Jack Markell (D) says he will issue an executive order to establish the group in the next two weeks with full details to be unveiled then.
Republicans have been calling for a more independent look at where taxpayer money has been going since Markell created a group to analyze Delaware's revenue streams in January.
That was formed under the Delaware Economic and Financial Advisory Council, which issues official revenue projections six times a year that are used by state budget writers.
Made up of mostly of politicians and current and former cabinet officials, the group issued a final report in May with revenue-neutral recommendations to tweak tax rates across the spectrum, but they were never acted on.
Markell says he thinks the lineup of that group was successful in not politicizing the issue further.
"This will need to…also have people from both parties to try and make it as apolitical as possible and as focused as possible on problem solving," he said. "That's what this should be all about."
The GOP has continually urged the Democratically controlled General Assembly to cut broadly from a budget that totaled $3.9 billion for the current fiscal year – anywhere from one to five percent.
Leadership in the majority dismissed those calls as political rallying cries to further chip away at Democrats' grip on the legislature, as Republicans outlined no specific areas to trim.
Still, minorities in both caucuses have maintained unity throughout 2015 – forcing the other side to make several concessions in order to pass a bipartisan infrastructure deal early in the morning on July 1.
Negotiations broke down multiple times in the months leading up to the agreement. Markell says he hopes these efforts won't have a similar timeframe, but that he's more concerned about the result.
"In the end, the most important thing is to have the best possible product and sometimes it does take until the very end to do that."
Lavelle echoed those sentiments, but says his party's voice needs to be taken seriously now that they've broken up Democrats' supermajority in the Senate.
"I would hope that we learned from [this past session that Republicans] have a vote and if you want to put off taking our suggestions seriously until June 30, then it'll be done on June 30."