DSU announces 75% on-campus residency and 'robust' testing protocol for fall semester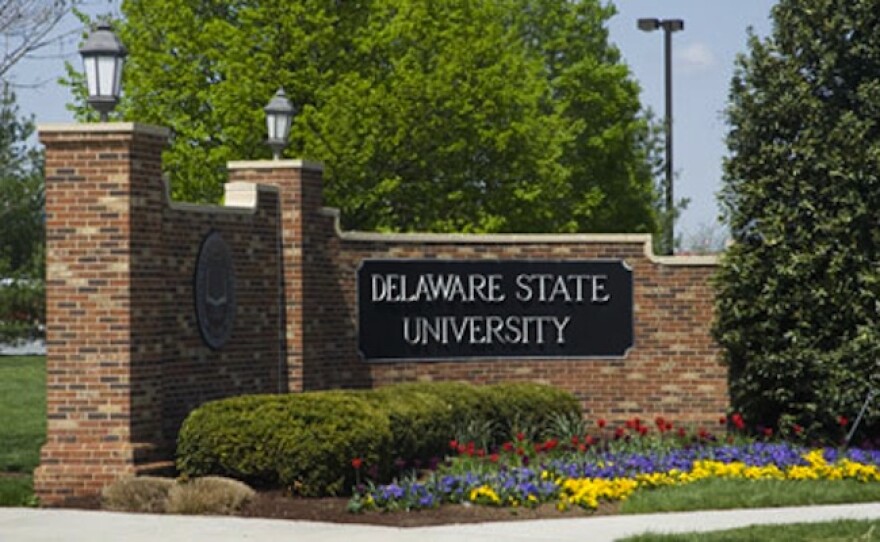 Delaware State University unveiled a plan for reopening this fall that includes regular testing of students for the coronavirus.
Delaware State University delayed putting out its fall plan last week in light of surges of the virus in other states and Delaware's delay of reopening Phase 3.
Administrators announced Tuesday the university will have about 75 percent of the students that would normally live in its residence halls.
DSU president Tony Allen says that's only possible because the school plans to test students before they come to campus and regularly while they're there, starting with the roughly thirty aviation students and staff currently on campus. The school is partnering with a nonprofit to advise on its testing protocol.
"Our relationship with Testing for America we believe is the number one driver of our ability to open safely," said Allen.
The school expects to have about 3,000 students, faculty and staff on campus during a given week, but plans to develop capacity to regularly test 4,850 people by Aug. 31. The frequency of testing will depend on the virus' prevalence and the risk level of various groups.
The school has not yet made housing assignments, but will leave some space open for students that need to quarantine.
LaKresha Moultrie, general counsel and chief enterprise risk officer, says the school will institute modified occupancy limits in meeting rooms, labs and other indoor spaces and will install barriers where social distancing is difficult. Students, staff and faculty will be expected to wear face masks in all shared spaces. They'll also be required to undergo COVID-19 safety training and complete daily symptom screenings.
All regular classes will be in a remote format where faculty and students meet by video conference. Experiential course requirements may be in-person with proper protective equipment and social distancing.
"For 85-plus percent of the courses, they will be delivered in a remote format, meaning that faculty and students will engage in a virtual face-to-face or synchronous format at least once or twice a week,"" said DSU Provost Saundra DeLauder during Tuesday's announcement.
DeLauder says the academic calendar will start Aug. 25 like usual. Students will be encouraged to stay near or on campus during Thanksgiving Break, then take remote final exams and finish Dec. 11.
Homecoming weekend is rescheduled for next April, and fall semester commencement will also be moved to the spring.
Some private colleges and universities have announced tuition cuts or are considering them. The University of Delaware froze tuition for the upcoming school year.
DeLauder says DSU's tuition model will remain the same. "We do not expect the tuition model to change because faculty will be engaging you in a face-to-face format whether it's physically face-to-face or synchronous, or remote," she said.
The school's testing ramp up will continue when the football, women's soccer and women's volleyball teams report for pre-season camp later this month. Athletes must test negative for the virus before arriving.