Delaware dedicates new Women's Military Service monument this weekend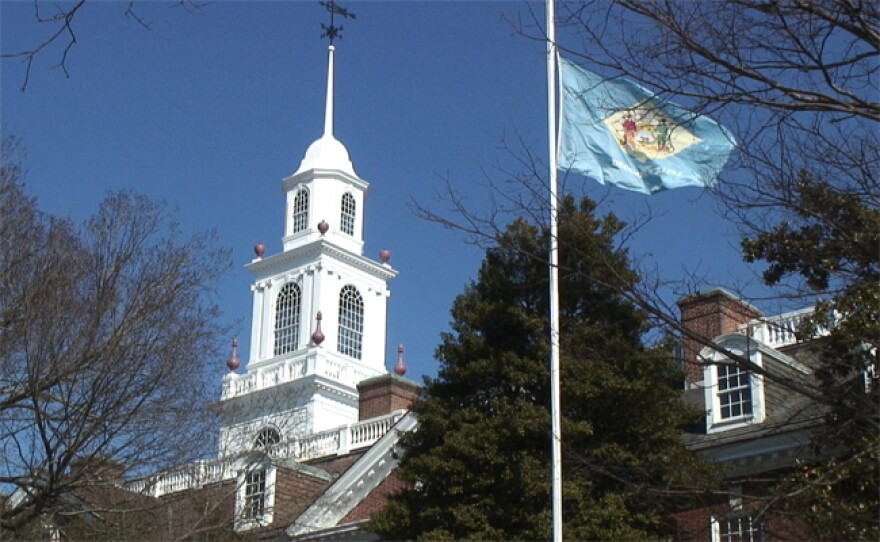 A new monument honoring Delaware women who have served in the military or in support of military efforts will be unveiled this weekend in Dover.
The Delaware Heritage Commission, with help from the Delaware Commission of Veterans Affairs and the General Assembly, is responsible for creating the monument, which will officially be unveiled at noon Saturday.
It joins others honoring veterans of World Wars I and II and the Gulf Wars on the grounds around Legislative Hall.
"The monument honors all Delaware women who have served or are serving, or theoretically, will serve the State and the nation in military service. It doesn't have to be just the Armed Forces. It could also be serving as a Red Cross nurse during World War II or working in a munitions factory," said Delaware Heritage Commission chairman Dick Carter.
Carter calls the monument dedication "timely."
"In its reminder of the important roles that women play and have played in the history of our country. We got this started before the events of the last year or so," Carter said.
Carter notes this latest monument was requested by a constituent of State Sen. Nicole Poore, who was a Marine Corp Veteran.
Delaware's Department of Transportation (DelDOT) is also honoring women in the military with a new Women's Military Service (WMS) license plate for Delaware Women Veterans.
The license plate will officially be released as part of Saturday's monument dedication at noon in Dover. To be eligible to purchase a plate, you MUST present certain documents - DD 214 form, Military ID card, or a DMV issued Delaware Veteran ID.
Commemorative Pins with a logo similar to the License Plate will be available to all Military Women in attendance.
The 4th Annual Delaware Veterans Parade precedes the monument dedication, starting on Loockerman Street at 10 a.m.