Delaware's revenue estimate for FY 2020 continues to climb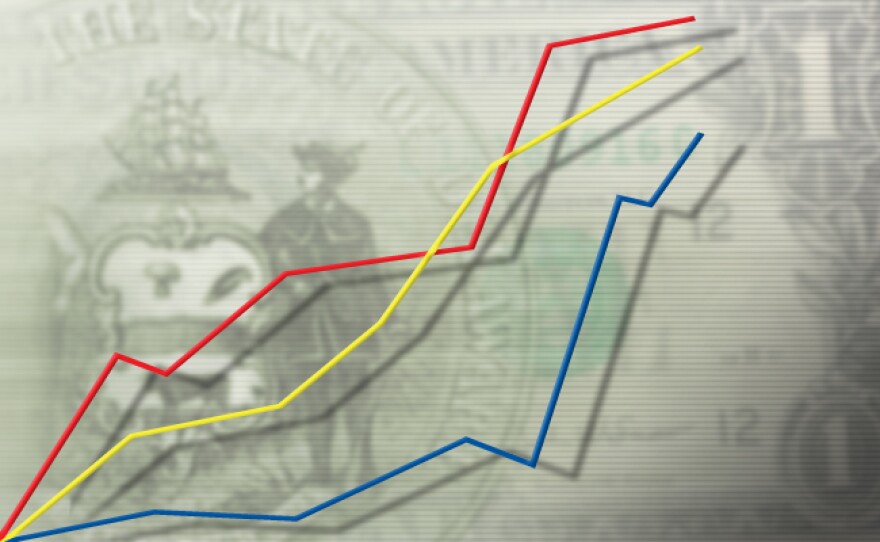 State lawmakers have a bit more money to factor into the budget making process, based on March revenue estimates.
The Delaware Economic and Financial Advisory Council (DEFAC) raised its 2020 revenue forecast by about 28 million dollars Monday. The panel hiked revenue expectations by $66 million in December. That combination gives lawmakers about $4.74 billion to spend next year, up from $4.71 billion in December.
Office of Management and Budget Director Mike Jackson says the state will also spend around $20 million less this year. About $15 million of that is due to Medicaid contracts that were recently negotiated.
"We are realizing better than anticipated rates, new rates, that are in place for our managed care organizations and the growth in the number of eligibles for the Medicaid program is better than what we were anticipating in December," he said.
The state could benefit from changes to tax laws Congress passed in 2017. State Finance Secretary Rick Geisenberger said one change affecting Delawareans is not being able to deduct state and local taxes above a $10,000 cap.
Geisenberger said residents who owe the federal government more may also owe Delaware more money.
"Perhaps you're going over that the $10,000 limitation and you might find yourself owing more to Delaware than you would owe in the past," he said.
Geisenberger adds people who owe money may be putting off filing.
He said he's watching how the new law is affecting refunds and may gain more insight later this year.
DEFAC members also note the budget smoothing fund now has $177.2 million dollars, down $6.8 million from December's calculation.