Dueling tax plans offered in Dover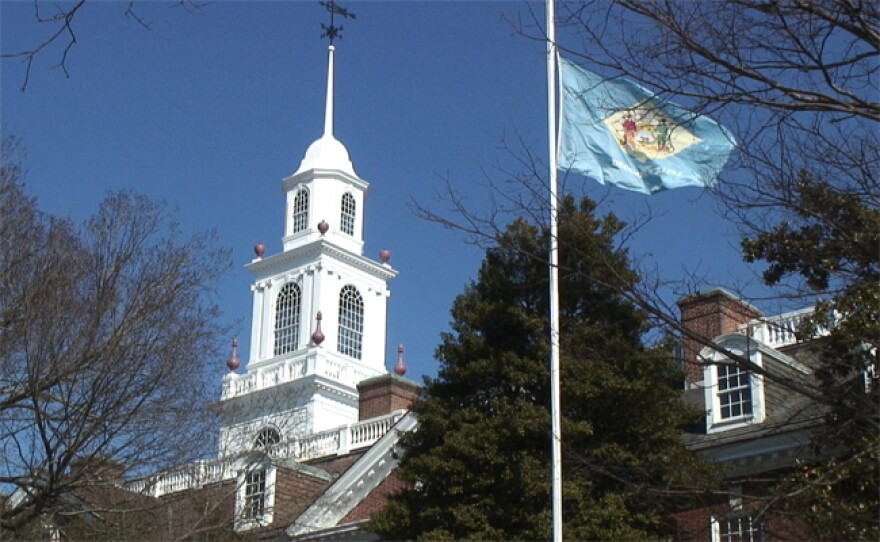 State lawmakers will soon have a handful of plans to choose from if they decide to make over Delaware's personal income tax brackets.
Gov. John Carney's (D) plan to fill in a projected $386 million budget shortfall partially relies on boosting each of the state's personal income tax brackets while cutting out itemized deductions.
The increases range from 0.2 to 0.4 percent.
Such a move would raise nearly $65 million if it were implemented in January as planned, with even more cash coming in during a full fiscal year.
But Rep. John Kowalko (D-Newark South) and a handful of Democrats want to add new brackets with higher rates for Delaware's top earners at $125,000 and $250,000.
Those new rates would be 7.1 percent and 7.85 percent for each bracket, respectively.
"I think my approach is much more balanced, much more fair and much more honest as far as stabilizing the revenue needs of this state," Kowalko said.
Right now, those earning more than $60,000 pay 6.6 percent.
One of his proposals would also taper off the amount of itemized deductions for wealthier earners instead of eliminating it entirely for all taxpayers like Carney's plan.
Kowalko also wants to hike an incorporation fee for the world's biggest businesses – something Carney is also proposing.
The Newark Democrat says he supports that part of the new governor's plan, but wants to see it in writing before he retracts his bill.
"I am not playing that game anymore with these people. I'm not going to play with promises written in the sand on the beach and the tide comes in and that sand no longer has the message," Kowalko said.
Carney specifically avoided raising annual fees associated with LLCs, which were last increased in 2014.
Administration officials say it's too early to consider tweaking them again, despite calls from more progressive Democrats to do so.
Kowalko has offered similar tax proposals in the past, only to have them blocked in the House. It's unknown if this latest attempt will gain any traction.
His series of tax bills currently await committee hearings.
Carney has yet to formally introduce his plan.