New revenue estimates add to Delaware's budget shortfall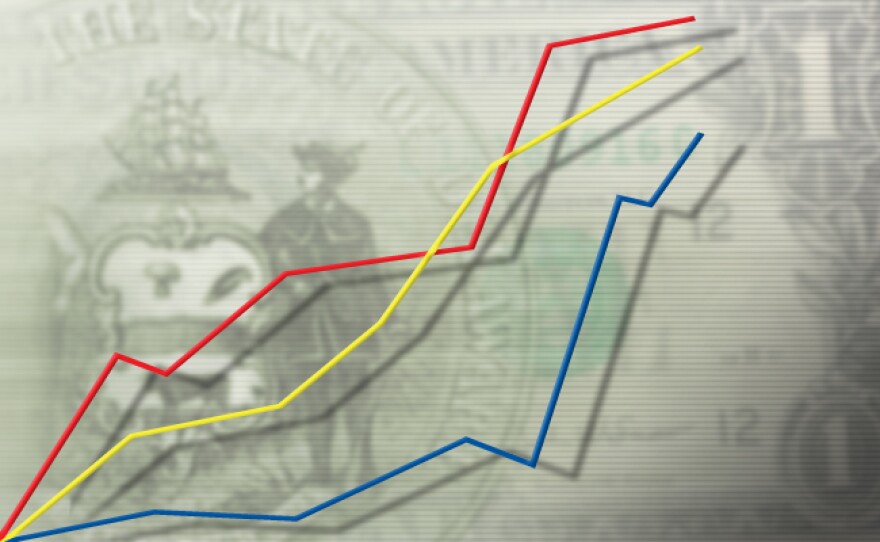 Gov. John Carney and state lawmakers received more bad budget news Monday.
Just days before Carney offers his 2018 budget plan, the state's budget hole grew deeper.
The Delaware Economic and Financial Advisory Council (DEFAC) dropped its revenue estimates for this year and next.
DEFAC anticipates the state will bring in about $30 million less in the current budget year and 6.7 million less in 2018.
Combined that piles another $35.6 million on the state's 2018 deficit – pushing the shortfall to nearly $386 million.
"The reaction is that it's not surprising given the trend over the last several months with regard to revenue projections – and over the past several weeks we've been anticipating a potential change in DEFAC," said state Budget Director Michael Jackson.
But Jackson concedes it makes a tough job all that much more difficult.
"It is a significant challenge. It represents approximately 8 percent of the overall budget for next fiscal year. But it isn't something we haven't overcome in the past as a state working collaboratively with senators and representatives in the General Assembly," said Jackson.
Finance Secretary Rick Geisenberger notes revenues have dropped about $100 million since the FY '17 budget was approved last summer, with losses in corporate income tax and abandoned property revenue to blame for about 85 percent of that.
"That reflects something that the DEFAC Revenue Advisory Council identified a couple [of years ago] as two very volatile revenue sources that are not really positioned for grown," said Geisenberger. "They're not growing nationally and the not growing here in Delaware."
How Gov. Carney plans to address declining revenues long-term and the budget shortfall for 2018 should become clearer when he rolls put his budget plan Thursday, though Jackson would not confirm if Carney's proposal emphasize plugging the budget hole for the coming year, or be the beginning of his promised budget "reset" that addresses the state's long term structural budget issues.
In the interim, Carney instituted some immediate cost saving measures Monday, including a hiring freeze and review of any purchases over $10,000.