Equal protection constitutional amendment tabled in Senate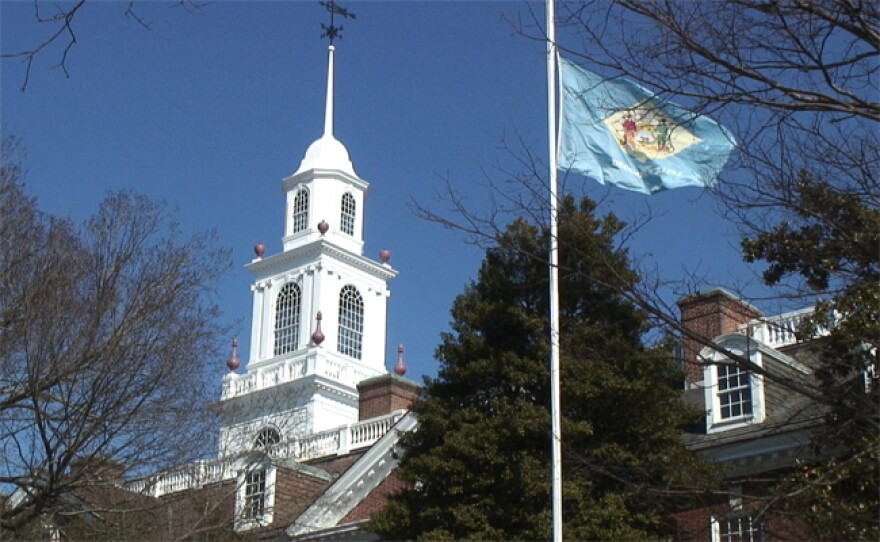 Delaware Democrats' push to adopt a wide-sweeping equal protection clause in the state constitution hit a roadblock in the state senate Thursday after supporters tabled the measure.
It quickly became apparent the left side of the aisle couldn't muster the 14 votes to reach the two-thirds majority needed to pass a constitutional amendment.
The amendment would carve out equal protection for Delawareans regardless of race, sex, age, religion, creed, color, familial status, disability, sexual orientation, gender identity or national origin.
If enacted, the amendment would make Delaware's constitution among the first in the country to include such comprehensive terms.
Sen. Ernie Lopez (R-Lewes), whose district largely encompasses the LGBT-friendly beach area, circulated a statement just before the debate saying he wouldn't support the measure, noting protections for those classes already exist under state code.
Lopez, who attended a vigil Sunday in Rehoboth Beach for victims of the deadliest mass shooting in U.S. history at a LGBT night club in Orlando earlier that day, says passing the amendment would not make people safer in Delaware.
"...what happened in Orlando was pure evil and no law, whether it be enshrined in the Delaware Constitution or statutorily in the Delaware code, will prevent a hateful, angry person, from inflicting harm on others," wrote Lopez.
But Delaware Law School dean Rod Smolla says there's a reason to go above and beyond legislative security in some cases.
He says those provisions could always be easily amended by a simple majority vote.
"That wouldn't be a satisfying answer, I'm sure, to any of us as Americans or any of us as Delawareans," said Smolla. "We're not happy with just a law that protects freedom of speech or freedom of religion or even a law that would protect the right to bear arms."
Equality Delaware, one of the driving forces behind bills legalizing same sex marriage and adding gender identity to the anti-discrimination clause, were still searching for the two remaining votes needed among Republicans as of Monday.
The group sent an email to supporters saying it was "critical" to contact Sens. Cathy Cloutier (R-Heatherbrooke), Greg Lavelle (R-Sharpley) and Lopez, who they deemed as potential swing votes.
All 12 Democratic senators sponsored the measure.
That's despite Sen. Brian Bushweller (D-Dover) deciding not to cast a vote two years ago when the General Assembly forbid discrimination based on someone's gender identity.
Sen. Bruce Ennis (D-Smyrna) voted against that measure, as well as the bill that ultimately legalized same sex marriage earlier that year.
Cloutier previously voted for both the same sex marriage and gender identity bills, while Lopez cast two 'no' votes.
If it were to pass the Senate and House lawmakers sign off on the amendment this year, both chambers would have to approve it again at some point during the next General Assembly, which begins in January.