State revenue drops again in DEFAC projections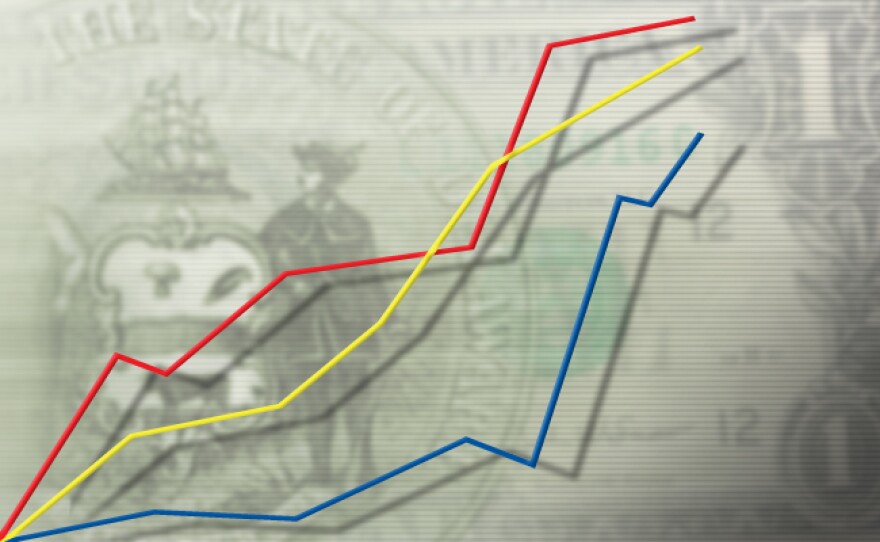 Financial forecasts show another slight down tick for Delaware's revenues, leaving budget writers to find another $4.9 million to balance the governor's spending proposal.
That's in addition to another slight loss from last month, bringing the total gap to $9.5 million in a $4.1 billion budget – mostly coming from drops in corporate income tax and business entity fees.

State budget director Ann Visalli says the movement is standard noise and that her department will work with legislators to get to a balanced spending plan.
"It's a process, so we'll be looking at, we're going to have cost increases from now through May, I'm sure and we're also going to be looking at areas where we can cut and try to close that gap," Visalli said.
State officials reverted some spending in the current fiscal year to help ease the potential hit to next year.

"It's across a lot of lines – most of which is probably contractual services, so programs that get funded and may be slow in getting their contracts underway," said Visalli. "It doesn't mean they won't need the money next year but they may have had a slow start this year."
That drop will make it more difficult for state lawmakers to pare down a $160 million list of initiatives and priorities that Joint Finance Committee co-chair Sen. Harris McDowell (D-Wilmington North) has tallied up.
The state will release two further revenue forecasts before finalizing the FY 2017 budget.