First State museums court holiday season visitors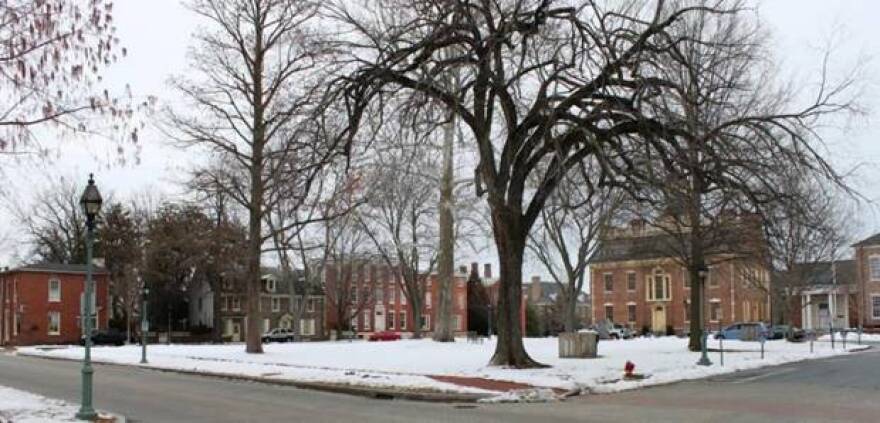 The holiday season brings some welcome downtime for many people. And the state of Delaware is reminding people it has some options for how to spend that time.
State officials say if you're looking for something to do with family and friends - especially those visiting from out-of-state - Delaware offers a variety of museums.
Jim Yurasekis the communications specialist for Delaware's Division of Historical and Cultural Affairs
"The State of Delaware has five museums. And they are located in every section of the State. And they are all free. And between the five of them, they tell the story of how Delaware came to be, why it was unique in terms of its location and the people that lived here," said Yurasek.
Yuraseksays there's one museum in New Castle County - The New Castle Court House Museum.
Kent County offers the John Dickinson Plantation, the Johnson Victrola Museum and the Old State House. They're all located in Dover.
And in Sussex County, you'll find the Zwaanendael Museum on Kings Highway in Lewes.
Yuraseksays all five are closed Christmas Eve, Christmas Day and New Years Day. And only The Old State House in Dover is open on New Years Eve.
But he says they are open the remainder of the week between the two holidays.
Following is complete information about each of the museums:

John Dickinson Plantation. Home of John Dickinson, one of the founding fathers of the United States, signer of the Constitution and "Penman of the Revolution." 340 Kitts Hummock Road, Dover. Oct. 1–March 31: Tue.–Sat., 10 a.m.–4:30 p.m. April 1–Sept. 30: Tue.–Sat., 10 a.m.–4:30 p.m.; Sun., 1:30–4:30 p.m. 302-739-3277.

Johnson Victrola Museum. Early phonographs and recordings chronicle the developments of the sound recording industry and the achievements of E.R. Johnson, founder of the Victor Talking Machine Company. 375 S. New St., Dover. Wed.–Sat., 9 a.m.–4:30 p.m. 302-739-3262.

New Castle Court House Museum. Built in 1732, this structure served as Delaware's first court and state capitol. Here in 1776, New Castle, Kent and Sussex Counties declared their independence from Pennsylvania and England creating the Delaware State. 211 Delaware St., New Castle. Tue.–Sat., 10 a.m.–4:30 p.m.; Sun. 1:30 –4:30 p.m. 302-323-4453.


The Old State House. Completed in 1791, this building served as Delaware's capitol during the United States' critical early years as a nation. The structure is situated on Dover's historic Green, a public area laid out in 1717 in accordance with William Penn's order of 1683. 25 The Green, Dover. Mon.–Sat., 9 a.m.–4:30 p.m.; Sun. 1:30 –4:30 p.m. 302-744-5054.


Zwaanendael Museum. The museum commemorates Delaware's first European colony, Swanendael, established by the Dutch in 1631. It serves as a showcase for Lewes-area maritime, military and social history. 102 Kings Highway, Lewes. Nov. 1–March 31: Wed.–Sat., 10 a.m.–4:30 p.m. April 1–Oct. 31: Tue.–Sat., 10 a.m.–4:30 p.m.; Sun., 1:30–4:30 p.m. 302-645-1148.