Delaware's revenue forecast leaves more money for next year's budget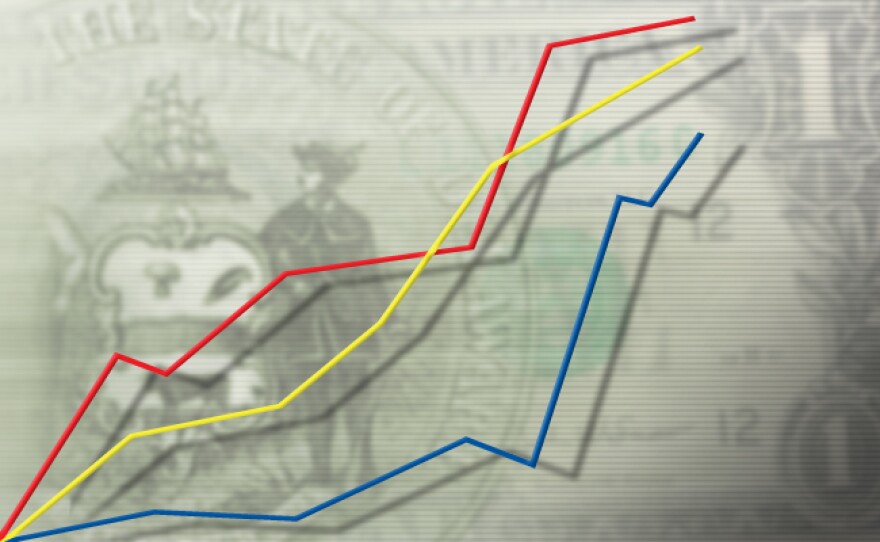 Delaware's financial outlook continues to exceed expectations.
The Delaware Financial Advisory Council is optimistic but cautious of revenue bumps it's seeing both this fiscal year and next.
Since DEFAClast met in March, projected revenue increases give lawmakers another $429 million dollars to work when the Joint Finance Committee recovenes next week. DEFAC says the state can spend a little more than $5.9 billion in 2022.
Director of Research and Tax Policy David Roose says that's because the pandemic affected the economy differently than a regular recession.
"We didn't lose a whole lot on the personal income tax because of the nature of the recession and the fact that it hit hardest lower income jobs — that much of the fiscal aid went to support," he says."
Since the governor's recommended budget back in January, forecasted revenues are up about $750 million dollars.
Roose says worries about a recession the likes of 2007 have softened in recent months.
"And I think to a large degree all of this is indicative of the rollercoaster that we've been on," Roose says. "Sitting a year ago, who would've thought we'd be having discussions about the best economic growth in generations."
Across the board, there were solid gains in personal and corporate income tax as well as franchise taxes. Economic advisors also saw gains in realty taxes because of the state's hot housing market.
Still, DEFAC remains cautious because of the still uncertain outlook post-pandemic.
Advisors note the Federal Reserve is betting heavily on any inflation to be temporary, and if that bet proves to be wrong, this economic boom could collapse quickly.