This page offers all of Delaware Public Media's ongoing coverage of the COVID-19 outbreak and how it is affecting the First State. Check here regularly for the latest new and information.
Delaware state of emergency frees up powers for state agencies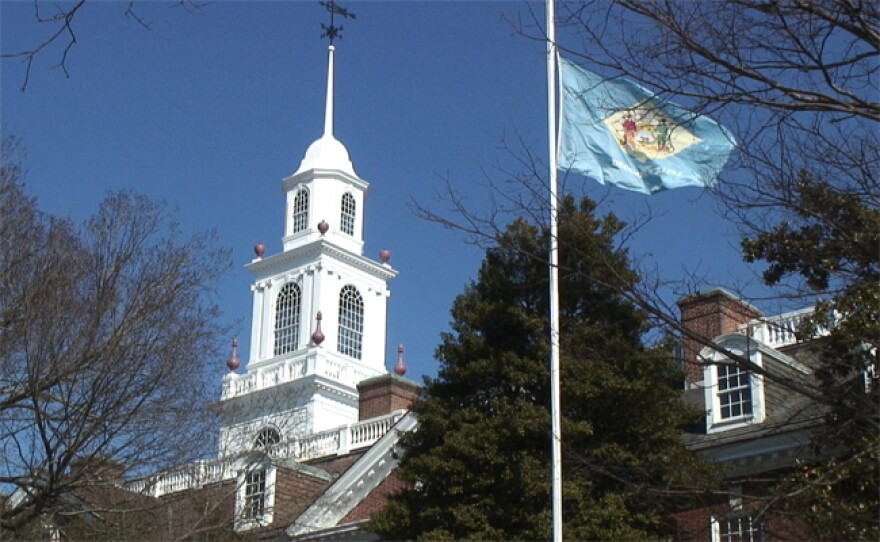 Delaware's state of emergency began Friday morning in response to the spread of the novel coronavirus. The move came ahead of President Trump declaring a national emergency. Delaware's order gives additional powers to some state agencies—most other states have taken similar action.
Gov. John Carney's statewide declaration frees up state budget spending, but officials say Delaware is not moving money around at this time.
It also allows Delaware Emergency Management Agency (DEMA) Director A.J. Schall to deploy the Delaware National Guard in the interest of public health and safety.
"We've talked to our guard partners since the whole time we've been coordinating with this back in January to make sure they know what may be asked of them and that could be help with transportation, with logistics, with distribution of goods and services," said Schall. "I will tell you, I hope we never have to use the guard, but at least they know they are on call and will be there if we need them."
Schall says the emergency order's language advising the cancelation of non-essential public gatherings is only advisory and not enforceable, but he adds state code does allow Delaware's Department of Health and Social Services (DHSS) to stop gatherings if there is a risk to the public.
"We're not going to go in there now and shut down gatherings, but we're not saying that won't be an option down the road," said Schall. "We hope we don't get to that, but we want to make sure we do what's right for the 900,000 plus citizens of the state of Delaware."
The language in the order says National Guard action can be taken "with respect to facility closures, isolation and quarantine measures, including quarantine of individuals or groups of individuals and such other measures they deem necessary to protect the health and safety of the public."
The state of emergency does not in and of itself require schools or businesses to close, but Carney directed all public schools in Delaware late Friday to close for two weeks.
The order allows the state to hold public meetings electronically to avoid unneeded public gatherings. Carney added an additional order Saturday to require all public meetings, including the judicial branch, be done electronically until further notice.
Schall says he expects the state of emergency to be in effect for an "extended time."