Heavy rainfall postpones decision on drought watch for Northern Delaware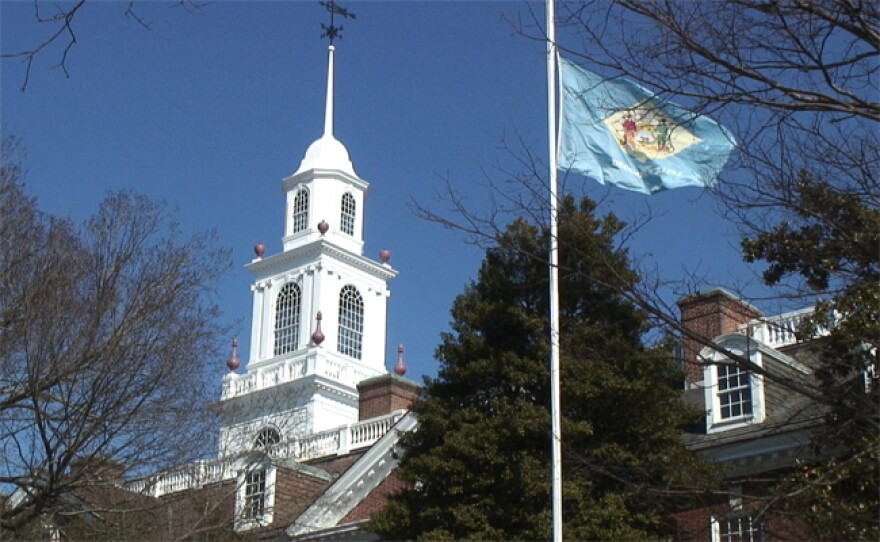 Monday's heavy rainfall postponed a decision to put New Castle County under drought watch, but a state panel said it's still keeping an eye on the county's water supply levels.
September brought minimal precipitation to the First State, causing the Water Supply Coordinating Council to hold an emergency meeting to assess the need for water conservation in Northern Delaware.
But Delaware's Department of Natural Resources and Environmental Control Water Supply Section Program Manager John Barndt said there is no immediate concern after the county was soaked by three inches of rain Sunday night into Monday.
"The rainfall was allowing, for instance, the City of Newark to start putting water back into their reservoir from White Clay Creek," Barndt said. "It's allowed the City of Wilmington to continue to pump water out of Brandywine Creek to continue to supply water to Hoopes Reservoir."
Barndt said since water can be pulled out of the streams again, he hopes municipalities can bounce back quickly. But Newark specifically has been under pressure to keep up with the minimal flow from White Clay Creek. Water Operations Superintendent Mark Neimeister said the city has been trying to pull water from the ground for over a month.
"Our water situation is a little different than some of the other utilities where they're aquifer based," Neimeister said. "We have a streamflow and the streams are low and the reservoir is low. Based on the indicators, we're concerned and getting close to potentially issuing a watch and hopefully getting the council's recommendation."
Neimeister said with Monday's rainfall, Newark is comfortable waiting to take action.
The state has three stages of declaring precipitation below average: Drought watch, drought warning and drought emergency. The group is considering adopting a watch. Barndt said the last time a drought warning was declared for the state was in 2002. The most recent drought watch was declared in 2007.
The committee plans to reconvene on Sept. 30 to decide what, if any, action to recommend to the Markell administration and DNREC.