Dept. of Correction looks for funds to make big renovations next year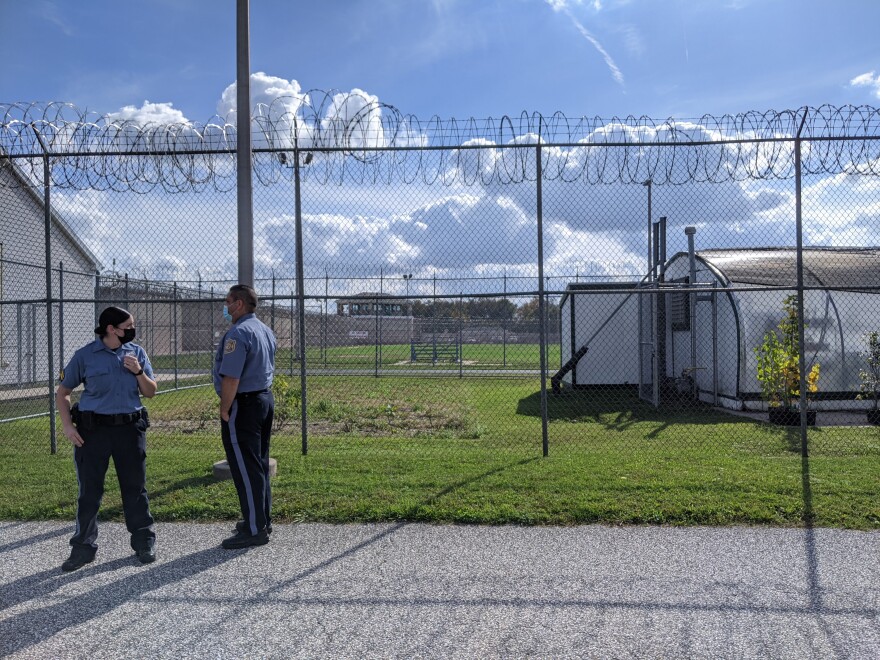 The Department of Corrections is making a big budget request next year to renovate some of the state's prisons.
The department wants to address aging infrastructure, and is asking for over 49 million dollars in the state's capital budget to do that. DOC Secretary Claire DeMatteis says some of the prisons are now over 80 years old, and just like an old house, money is needed to keep them in shape .
DeMatteis acknowledges this is a big ask.
"You know, it's a big number," said DeMatteis."We know that $49 million dollars, we have no illusions we're gonna get that amount, but we wanted to lay out for you because of our aging infrastructure and our needs, everything that we feel needs to be replaced, and we understand that's gonna be year by year."
The department is also looking for a $15 million increase to its operating budget. DeMatteis says the governor has been generous in funding the DOC during his time in office, and this bump would constitute a 19 percent increase since he took office.
Budget Director Mike Jackson says while the state budget has only risen 12 percent during Gov. John Carney's first term, the DOC has seen a 19 percent increase.
"Typically when you have a particular agency growing at a greater level than the overall budget, that shows where the priorities have been," said Jackson.
Among the projects DeMatteis is seeking funding for are the continuing accreditation of Vaughn Correctional Center, as well as a new intake facility, HVAC improvements, and upgrading the department's cameras at Howard R. Young.
DeMatteis says recent funding allowed DOC to improve inmate programs, such as a redesign of the substance abuse program. It also paid for staff retention incentives and new security features.
DeMatteis also notes the state has seen a big decrease in prisoner population since 2016.