Rodney Square bus hub coalition loses AG email complaint
The Coalition to Restore the Rodney Square Bus Hub is weighing its options after losing an appeal to make public Gov. John Carney's redacted emails. The emails concern Carney's decision to dismantle the bus hub last December.
One Rodney Square coalition leader, John Flaherty, said they're disappointed in the decision.
The Delaware attorney general office's ruling partly relies on an affidavit from Carney's legal counsel attesting that he didn't decide to reroute the buses until the public hearings.
Flaherty said the AG's office just took Carney at word that the executive privilege exemption in shielding the emails was appropriate instead of reviewing the emails themselves.
"The attorney general's office should have verified what the governor's office was telling them was true and failed to exercise that verification and for that we're very very disappointed in their lack of diligence in protecting the public's right to know," he said.
An unredacted email from May 2017 to the State Transportation Secretary from the CEO of the Delaware Transit Corporation already listed the accomplishment of reducing buses at Rodney Square by December 2017. That's months before the public announcement.
Carney insists he hadn't made a decision before the public hearings even though he's felt Rodney Square was inappropriate for a bus hub going back years.
"We had this process and the question was 'OK, given this global view, what do we do,'" he said. "We have a public process to any appropriate changes, which we did and which we will continue to do."
Flaherty said he plans to apply for a grant to fund a legal challenge of the redacted emails in court.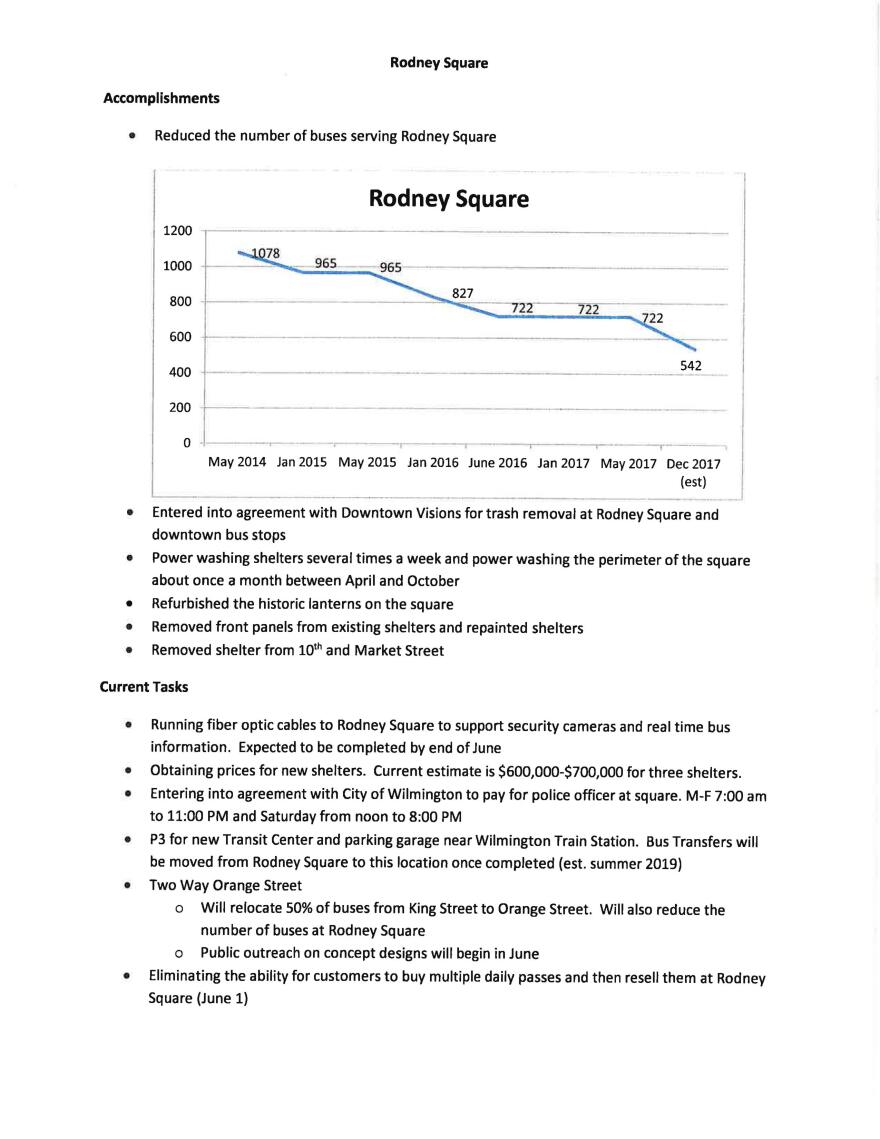 Sophia Schmidt contributed to this story.