State senator admonished for anti-Islamic comments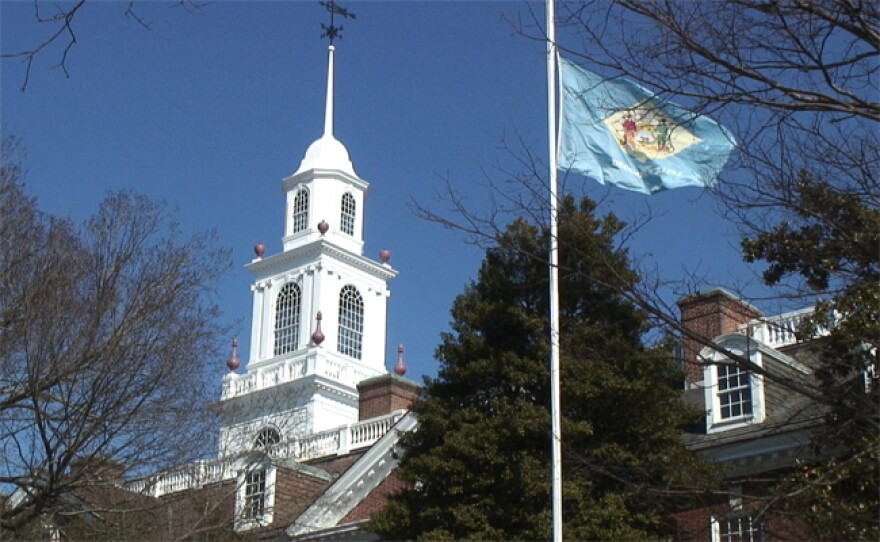 A Republican state senator was infuriated Wednesday when an imam read from the Quran to open the session.
Each day of the General Assembly, lawmakers in both chambers invite religious leaders to offer a prayer – or recite one themselves – as a way to start the day's business.
Marydel Republican Dave Lawson walked out of the Senate chambers Wednesday during this particular prayer from Imam Tarik Ewis and Naveed Baqir, founder of the Delaware Council on Global and Muslim Affairs
"We heard from the Quran that advocates for our very demise and that's brought in this chamber as a prayer to open this session. I take great exception to that," Lawson said.
"I fought for this country not to be damned by someone that comes in here and prays to their god for our demise. I think that's despicable."
Translated from the Quran, the passage read talks about standing for justice with God regardless of outside pressure.
"O you who believe! Stand out firmly for justice, as witnesses to God, even though it be against yourselves, or your parents, or your kin, be he rich or poor, God is a Better Protector to both (than you). So do not follow the lusts (of your hearts), lest you may avoid justice, and if you distort your witness or refuse to give it, verily, God is ever well-acquainted with what you do."
About an hour and a half later, Senate Pro Tem David McBride (D-New Castle) rebuked Lawson's words.
He says criticizing a prayer from any religion is "antithetical to everything we ought to stand for as lawmakers."
Sen. Colin Bonini (R-Dover South), who left the chamber with Lawson during the prayer, defended their actions. He said they have a constitutional freedom to be offended by a different religion.
In 2015, Lawson championed a bill that explicitly rejected the imposition of any foreign law on an American citizen, Sharia law, in particular, which is a form of Islamic religious law.
The proposal never made it out of committee. A version of the bill is currently circulating for co-sponsors.