Another health insurance rate hike possible for state workers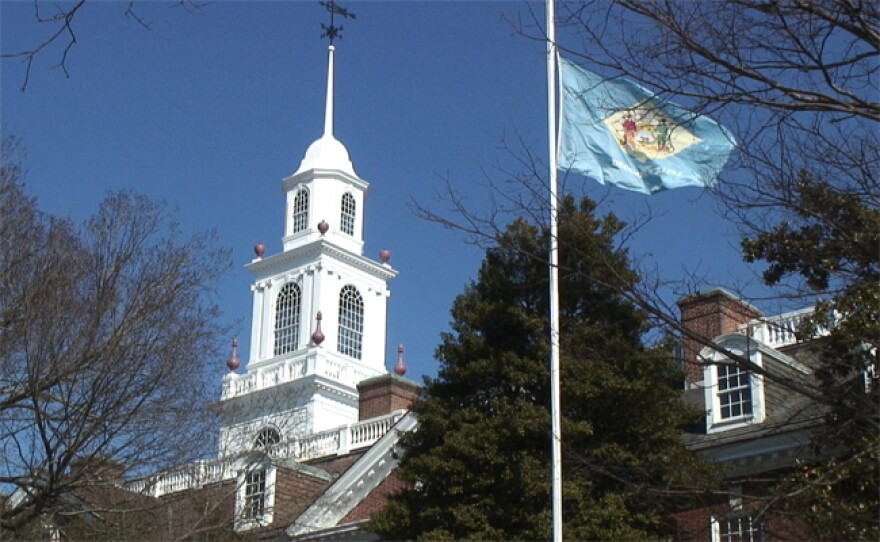 State employees look likely to pay more for or have their health benefits cut in order to prune a sizable projected deficit next year.
A task force of state officials, legislators and union representatives issued a report this week, trying to address a $130 million spending gap for fiscal year 2017.
Higher co-pays, bigger deductibles and new charges could all be part of the solution – options which were widely rejected by the state legislature earlier this year.
Should nothing be done, the projected deficit skyrockets to $542 million in fiscal year 2022.
"Certainly for this year, employee and retiree health care is the most significant cost driver [of the budget]," said state budget director Ann Visalli.
Those options – including weaving in new incentives and penalties for enrollees to mold consumer habits – offended public union representatives during past task force meetings.
"We want to keep looking for ways to drive the cost down before we look at [charging anybody more]," said Jeff Taschner, executive director of the Delaware State Education Association, the state's largest teachers union.
Joint Finance Committee co-chair Sen. Harris McDowell (D-Wilmington North) agrees.
He says the state – which is self-insured – is being gouged by healthcare providers due to the small and highly specialized market in Delaware.
"We can't just continue to be dummies," said McDowell. "In some industries they say the buyer is always right. That doesn't happen to be the case here, I don't think."
In-patient and outpatient hospital costs totaled nearly $380 million in fiscal year 2015 – or 53.5 percent of the total employee health budget.
Insurance companies also urged state officials to negotiate better rates with hospitals – which charge more in Delaware than surrounding states.
Should the State Employee Benefits Committee try to balance their budget on the backs of state workers, McDowell says they shouldn't expect another bailout from the legislature.
"I don't give a hoot what the State Employee Benefit Committee decides to vote on this at this point. We're not going to give them the money."
Last year, JFC set aside $21 million to cover another funding gap.
Despite the tough stance from public unions, Visalli says she hopes those views haven't been fully cemented.
"I'm hoping that by going through all the analysis that we did go through, they understand the magnitude of the problem and the limited resources the state's facing," she said.
Other goals set by the task force include finding out how much doctors and clinics spend on providing care, incentivizing wellness plans to reduce chronic disease and wean employees off of high-cost plans by consolidating options.
Early data in the report shows Delaware's health coverage is more generous than other public sector plans. 95 percent of all state workers enrolled are in a PPO or HMO plan with no deductible that cover 90 percent of their healthcare spending.
Truven Health Analytics, the state's health risk consultant, also found those in the public sector to be much more unhealthy than the rest of Delaware – which as a whole also ranks poorly nationwide in the number of people living with chronic diseases.
Rates of diabetes and hypertension are 10 percent higher for state workers and Truven found their risk score for illnesses jumped 20 percent from 2013 to 2014.
The State Employee Benefits Committee will begin drafting a proposal around March.