Teachers' union recommendations seek more DOE support to schools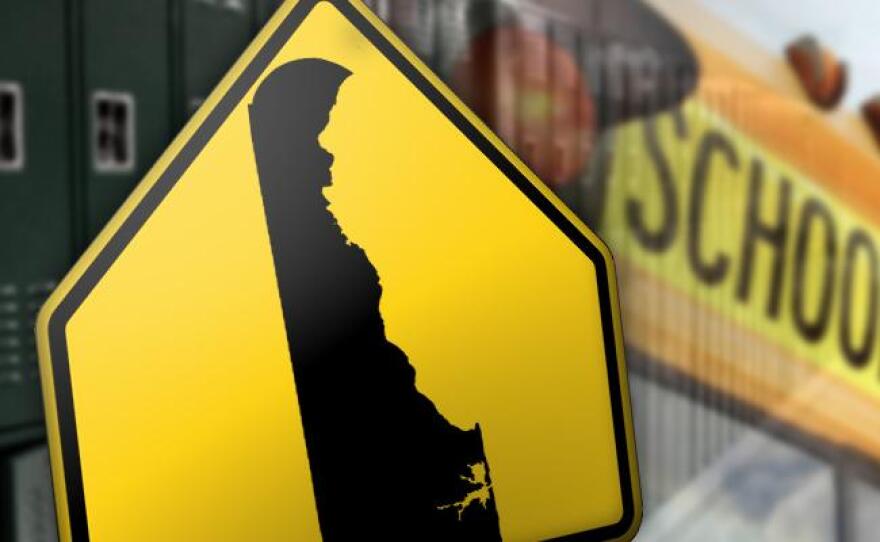 The Delaware State Education Association is offering the state Department of Education its recommendations for rollout of the Every Student Succeeds Act (ESSA).
The recommendations call for student proficiency and growth measures to account for factors like poverty, trauma, special needs status, homelessness and foster care status.
Additionally, the state's largest teachers union is advocating the Department of Education to take more of an active role in helping schools identify the root causes of student failure.
"I think there needs to be some rethinking of what the most effective use of their time and personnel would be," DSEA President Frederika Jenner said.
Jenner says over the last 10 years, she's seen the Department of Education shift from being a school support entity to a compliance-focused institution.
And while DSEA recommends allowing schools needing improvement four years to make changes – one planning year and three for implementation years - Jenner says DOE should closely monitor a school's progress during that time period.
And education advocacy fellow Atnre Alleyne cautions the four-year timeline could be used as an excuse for what he calls the kitchen sink approach.
"You plan, you do something, you get more funding and then, if it doesn't work, oops, let's try again and look for the issue," Alleyne said. "But kids can't wait."
DSEA's list also includes an Opportunity Dashboard in ESSA's school accountability system – tracking factors from school discipline policies to behavioral health supports.
"It's essential that the state create an accountability system and a reporting system that accurately depicts student learning and student learning conditions at each school," said Kristin Dwyer, DSEA's Director of Legislation and Political Organizing.
She emphasizes the dashboard would only be piece of the accountability puzzle – and used to more holistically measure school equity.
But Alleyne is concerned the dashboard could give schools more excuses for student failure.
He adds the additional information – if included on report cards – could also be difficult for parents to interpret.
The Department of Education plans to release its next ESSA draft plan on January 9th.
DSEA Recommendations for Delaware ESSA Plan by Delaware Public Media on Scribd