This page offers all of Delaware Public Media's ongoing coverage of the COVID-19 outbreak and how it is affecting the First State. Check here regularly for the latest new and information.
Lawmakers restore step increases for teachers to draft budget bill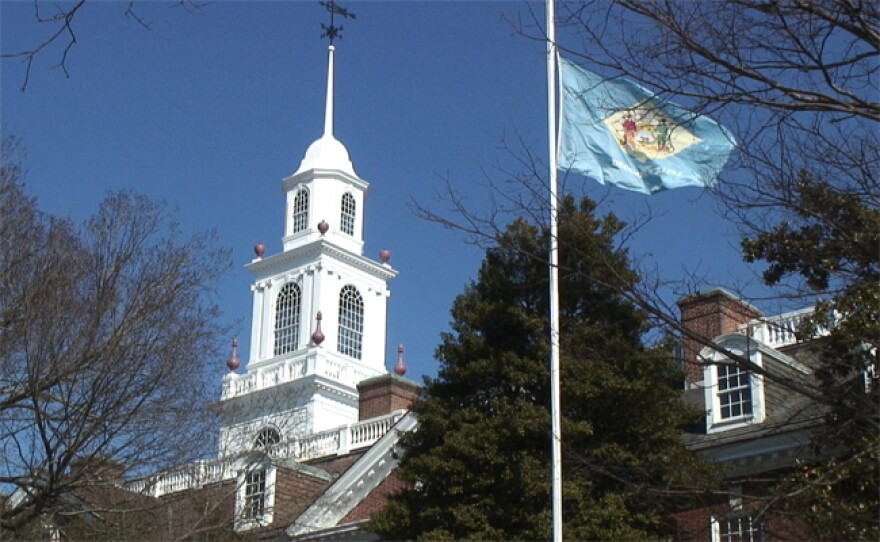 Improved revenue projections mean some state employees will likely get raises that had been on the chopping block. Step raises for educators and others are back in the state's 2021 spending plan.
The Joint Finance Committee voted to restore contractual step increases for Delaware teachers and other employees with collectively bargained raises to its draft budget bill Monday.
The committee put those increases on hold to help balance a budget threatened by the economic toll of COVID -19, with a promise to deliver them when revenues improved. Then this month, a state advisory council gave lawmakers another $88 million to work with over what it projected in May.
"Fortunately the next DEFAC [Delaware Economic and Financial Advisory Council] meeting actually did provide an uptick in the current year's finances," said Jason Smith of the Office of the Controller General during Monday's meeting. "Therefore upholding the promise that we made, we've made the decision to go ahead and do what we stated we were going to do."
A proposed 2% pay increase for other state employees will not be added back to the state's spending plan.
The Joint Finance Committee also approved a roughly $54.4 million draft Grant-in-Aid budget that is around 1% smaller than last year's. It includes an increase to the paramedic program operations offset by savings from organizations that did not re-apply for funding.
Joint Finance Committee co-chair Rep. Quinn Johnson praised the "discipline" of lawmakers in years past for helping prepare Delaware for the pandemic's blow to the economy.
"Other states' headlines talk about people being laid off, paycuts, furloughs, tremendous decreases in services that Delaware citizens will not experience— and Delaware employees will not experience— because of the work that this body and the legislators approved," said Johnson.
The draft budgets need to be approved by both chambers of the General Assembly by the end of the month, then signed by the Governor.