National Weather Service predicts "dangerous" heatwave in Delaware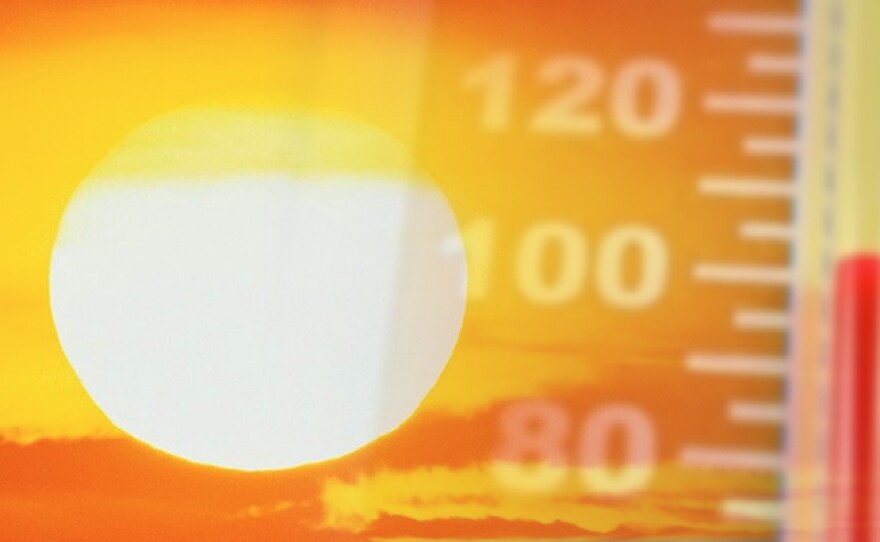 The National Weather Service is predicting dangerously hot weather in Delaware this week.
An Excessive Heat Watch is in effect for New Castle County starting Wednesday morning. There are also Heat Advisories Wednesday for Kent County and inland portions of Sussex.
Temperatures in the nineties are forecasted throughout Delaware with a heat index above 100 degrees with a chance of rain and thunderstorms Wednesday and Thursday.
The balmy weather is expected to continue into the weekend with temperatures potentially reaching triple digits in the Wilmington area by Saturday with a heat index of 105 to 110 throughout the state.
National Weather Service Meteorologist Sarah Johnson says Saturday will be the hottest day in the First State. She adds relief from more than 90-degree temperatures with an above 100-degree heat index is not expected until Tuesday.
"Even if there are some individual days that are a little bit lower than others, one of the problems is going to be that overnight temperatures are only going to drop into the seventies," said Johnson. "So you're not going to see much relief in the overnight hours"
Johnson advises all Delawareans to practice heat safety.
"Try to limit the amount of outdoor activity, especially during the hottest part of the day. If you must go outside wear loose fitting, lightweight clothing," she said. "Make sure you drink plenty of water and make sure you check up on your neighbors, especially those that may be more vulnerable."
Some Delaware school districts are canceling summer programs and Sussex County is reminding residents it has cooling stations open during the heatwave. The Delaware State Fair begins Thursday.
Johnson says temperatures will likely reach dangerously hot levels throughout much of the Mid Atlantic this weekend but she adds no temperature records are expected to be broken.