Oppressive heat in Delaware this weekend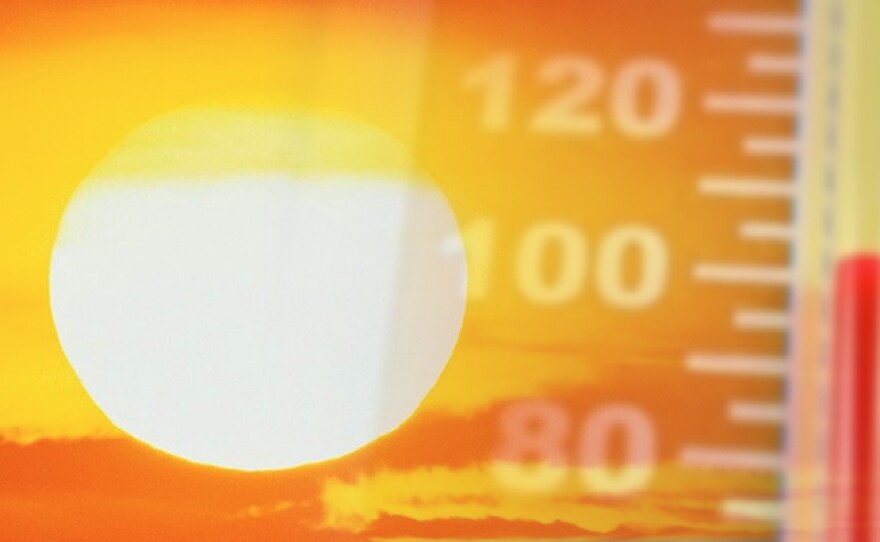 The National Weather Service has issued an excessive heat warning this weekend for New Castle County.
Heat indexes around the state are expected to be well above 100 degrees through Sunday night.
A high pressure system is hanging off the East Coast and pulling wind currents from the Gulf of Mexico, according to ValerieMeola, a meteorologist with the National Weather Service.
"That flow is bringing in some much warmer air and some moist air. So that's going to increase the humidity and make it feel much more uncomfortable outside," she said.
Weekend temperatures will be in the mid 90's, but the high humidity levels will make it feel like 110 degrees on Saturday and 105 degrees on Sunday.
Normal temperatures for this time of year are in the mid-80s, according to the National Weather Service. Humidity levels are are also typically lower.
Delaware's Public Health Department is warning people to be aware of heat stroke and heat exhaustion. It advises Delawareans to stay inside if possible, especially seniors, young children and people with disabilities.
You should also take precautions with your animals, who can be particularly sensitive to high temperatures. Delaware Park has canceled horse racing this weekend because of the heat.
Temperatures should start to cool at the start of next week as the humidity levels begin dropping.
Tips to prevent heat illness:
Do not leave a child or pets alone in a parked car, even for a minute. Call 911 if you see a child or pet left unattended in a vehicle. Carry water with you and drink continuously even if you do not feel thirsty. Avoid drinks containing sugar, alcohol, or caffeine, which dehydrate the body.

Stay indoors on the lowest floor possible. When outdoors, wear lightweight, light-colored clothing. Wear a hat or use an umbrella. Use sunscreen. Sunburn slows the skin's ability to cool itself, and has been linked to skin cancer.

Limit outdoor activity, especially mid-day when the sun is hottest. Work out or hold team practices early in the morning or in the early evening.